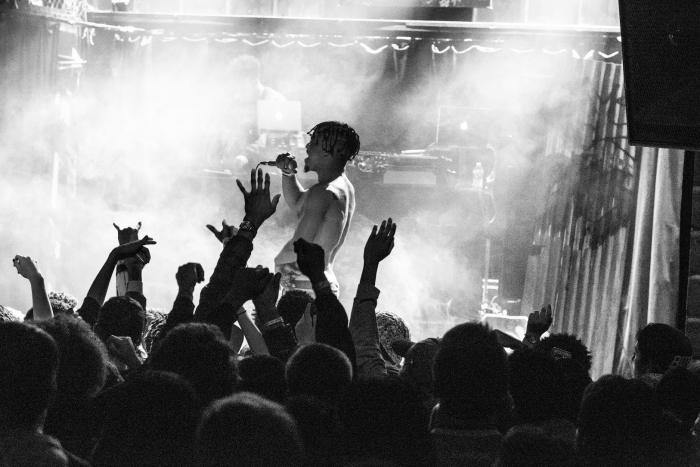 Phot by Kater Jayne Photo. Video by Yakub Films.
Last week, the Hurt Everybody trio gave Chicago a show for the record books. The sold out spot date at Reggies was absolutely insane, and we have the proof with the official recap video you can now watch below.
Saba, Mick Jenkins, Twista, Logan are just a few of the artists who took part in the extravaganza, which showcased Hurt's fabulous 2015 album, 2K47. 
In other Hurt Everybody news, Supa Bwe took to Twitter earlier today to announce a collabo project between the group and Mick Jenkins, as well as a collaboration with Chance The Rapper. Get excited, stay excited. Watch the video below.