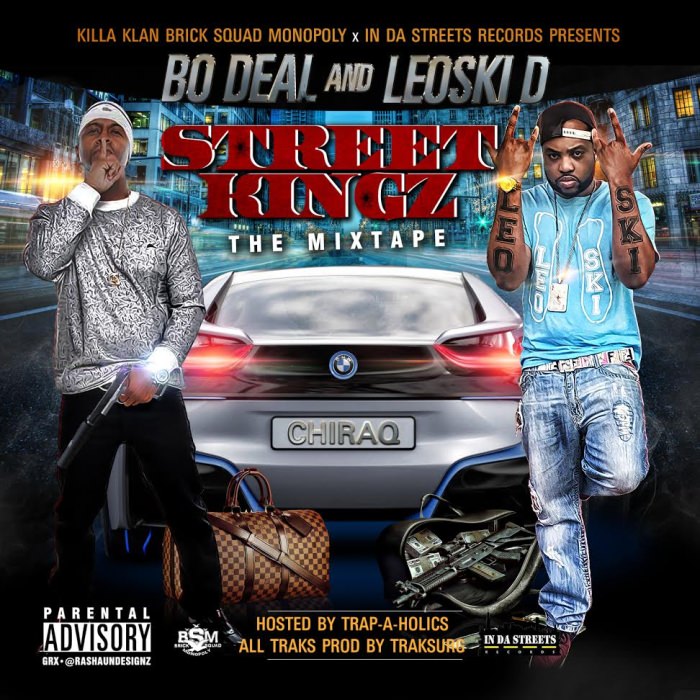 Produced by Trak Surg
Bo Deal and Leoski D are finally releasing their joint mixtape, Street Kingz, on Monday, February 1st. Trust me when I say this one is a long time coming. They're truly giving the people what they want, and to keep the campaign trail hot their giving us one final leak, "My City," which features YC Polo.
Street Kingz drops 2/1 at 5pm right here on FSD. Hosted by Trap-A-Holics, with all tracks produced by Trak Surg. Hear them rep for "My City" below.