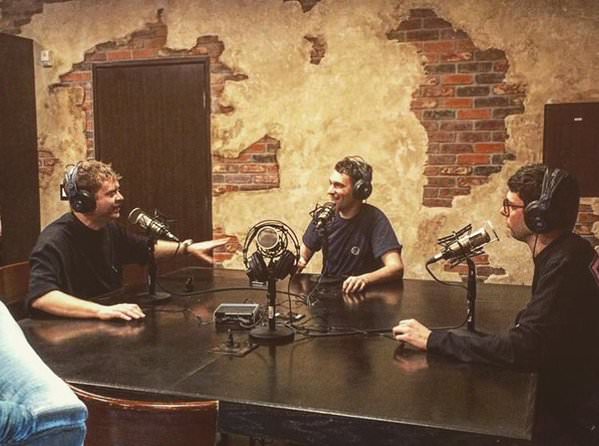 While out in Los Angeles for the 58th annual Grammys, The Brothers Rosenthal a.k.a. ItsTheReal caught up with FSD's own Andrew Barber for the latest episode of their A Waste Of Time podcast.
I'll let Eric and Jeff take it from here:
This week on A Waste of Time with ItsTheReal, we welcome our longtime friend Andrew Barber from Fake Shore Drive to the studio in Los Angeles, while we're all in town for The Grammys. Andrew discusses how he began and grew the most important hip-hop website in the Midwest, how that fared with his bosses at his day job, and how Chicago rappers, from Kanye to Lupe to Chief Keef to Chance the Rapper made the site into their home base. Andrew shared stories about meeting Drake's dad, booking Master P for a SXSW show, stopping by Puffy's Miami mansion with Trinidad Jame$, what The Cool Kids meant to rap on the whole, what he does as a secretary on the Grammy board, and so much more!
No waste of time here — this is definitely a must-listen. Check out the full episode below.