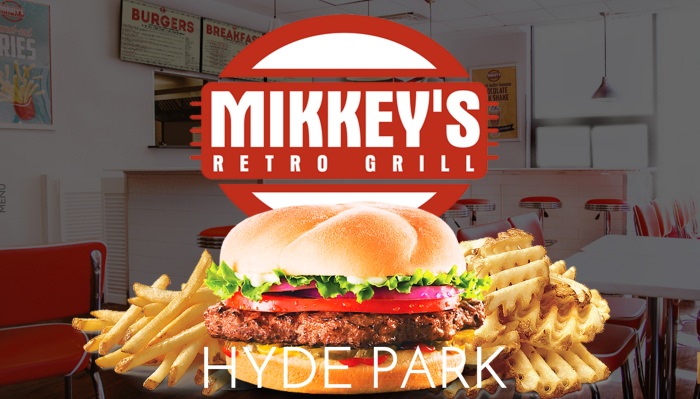 Congrats are in order to Mikkey Halsted, DJ Toure and Eric Nance on the opening of Mikkey's Retro Grill, a new dining establishment in Hyde Park. Mikkey's Retro Grill comes on the heels of the success Mikkey, Eric Nance and family have had with Litehouse, one of the premiere hot spots in the Hyde Park neighborhood.
Mikkey's Retro Grill is now open to the public and is serving breakfast, lunch, dinner and late night 7 days a week. The menu boasts a slew of organic options, and includes top notch burgers, fries, shakes, wings and much, much more. Doors open at 6:30am every morning and serve through 4am everyday besides Friday night/Saturday morning. There is also a throwback arcade within the friendly confines.
Mikkey's menus are now available online, but we suggest you stop through to see for yourself. We've included a few pictures of the dope decor below, and be sure to click here to learn more about Mikkey's. I'm extremely excited to try it for myself.
Mikkey's is open 12p-8pm every day this week (with the exception of Saturday, which is 6p-midnight.)