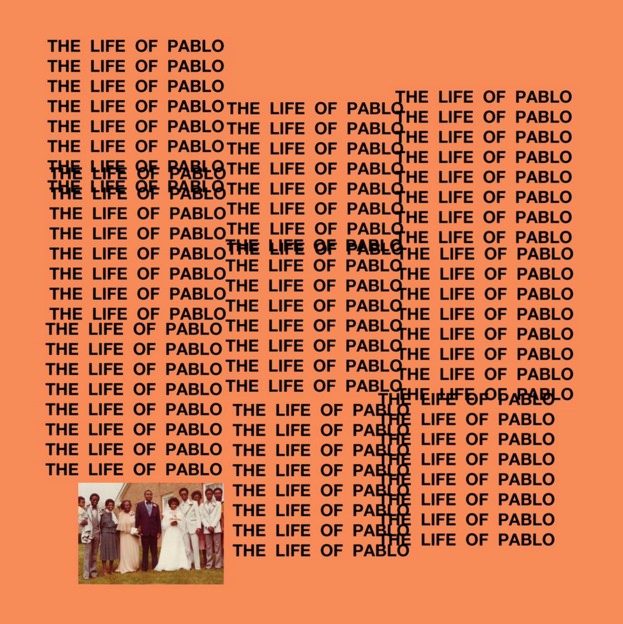 Review by Rohit Loomba (@poombster)
Kanye is one of the greatest mysteries in pop culture. From the Yeezy Season clothing line, to the supposed debt acquired from the aforementioned clothing line, to the questionable logistics of the release of his latest album — there is not much that is easily explainable. Amidst all this, Ye drops The Life of Pablo, a 17-track Tidal exclusive.
Ye is a producer at his roots and so it's no surprise that the production on TLOP is well executed. And Ye doesn't do this alone. Just reading the production credits alone is bound to get Hip-Hop heads excited. Nearly every track is the work of a production team with producers that have vastly different sonic tendencies. Ye is joined by Swizz Beatz, Rick Rubin, Metro Boomin, Havoc, Hudson Mohawke, and Boy-1da amongst others. Much of the production contains samples and there are at least 15 different samples on this album, and they are cleverly incorporated. On records such as "Father Stretch My Hands Pt. 1," "Feedback," "Freestyle 4," the samples are front and center, carrying the production. Just going through all the samples and their original tracks is exciting in and of itself. Whether it's a Hip-Hop influenced gospel sound on "Father Stretch My Hands" or "Highlights," the alternative-modern-art-exhibit-esque sound of "Feedback," cinematic "Waves," or lush string-driven "FML," the production is intriguing, creative, and ambitious.
TLOP is an autobiography of sorts for Ye, or perhaps a diary. Whatever you want to call it, he shares his thoughts and feelings unfiltered. Whether these are his real thoughts and feelings, only he can tell us, but it seems genuine enough. Perhaps reckless at times such as his bars aimed at Taylor Swift on "Famous," TLOP highlights what Hip-Hop was founded to be: an art with which to share anything. Ye doesn't care who is offended and why should he? It is his album after all. Ye takes the introspective route on "I Love Kanye", an acapella freestyle on which he shares, "I miss the old Kanye/ Straight from the go Kanye/ Chop up the soul Kanye." Perhaps many will agree with this but there is something to be said about the new Kanye. While he is in control of this effort through and through, he gets his friends involved as well. Chance the Rapper, Kid Cudi, Rihanna, Young Thug, Chris Brown, The Weeknd, Ty Dolla $ign, Frank Ocean, Kendrick Lamar, and Post Malone all make appearances. While everyone adds to the effort, nobody outshines Ye.
It took me a while to actually get myself to write this review because it took me a while to understand this album. Ye crafts some of the most innovative records here, having dug up samples from all realms of music. Tracks possess such different sounds yet come together somehow. Maybe he's financially wrecking himself making expensive rags, maybe he's crazy, none of it matters. Hell, we don't even know if any of its true. What we do know is that Ye has one of the most musically clever minds, and he's certainly entertaining. Not sure where the Kanye West musical trail takes us next but I'm very happy to keep going to find out.
3.5 (out of 4)