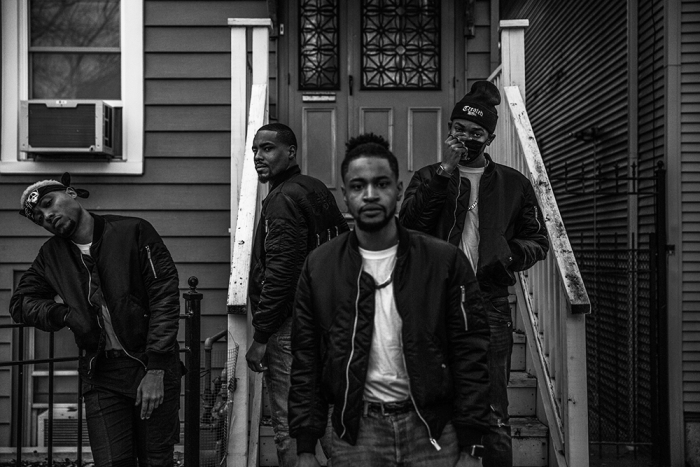 Fans, followers, friends (and even the envious) of the Treated Crew know that this collective has been on the cutting edge of fashion for years. Setting many of the trends which are popular in popular culture in 2016. They probably did it first.
That being said, the Treated Tribe are back with a new collection piece for the 2016, with their collab with PHENOMENON: the LOOP MA-1 Bomber Jacket. The incredibly dope piece of outerwear is now available overseas and online, and can be shipped directly to front door by clicking right here.
We also have some additional pictures of the jacket below, shot by Bryan Zawlocki. Check out the full spread featuring Mano, Mic Terror and G.O.D. Jewels under the cut — and be sure to grab yours today.