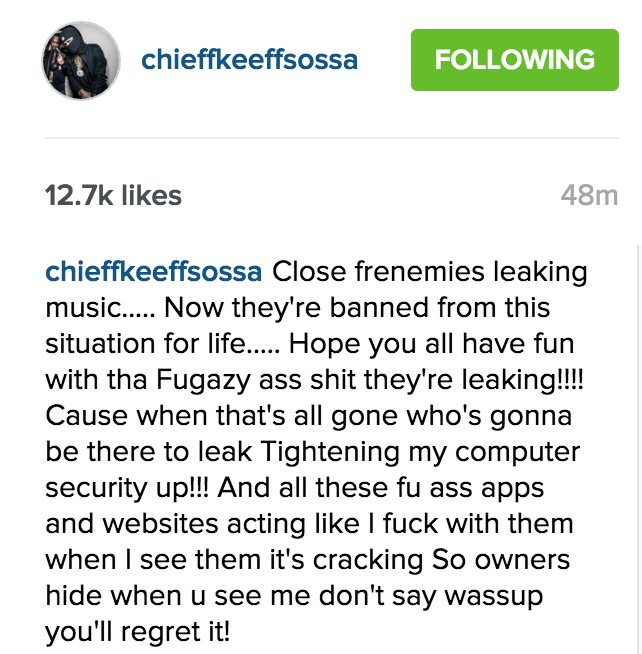 If you follow Chief Keef and most of the websites that consistently post his music, then you've surely noticed that a ton of unreleased Sosa music has flooded the internet over the past few days. So much, in fact, that one site managed to create a 16-track mixtape (The Leek Vol. 5,) Today, another half dozen songs sprung a leak.
Over the years, countless unsanctioned Sosa tracks and mixtapes have trickled out, but he's never addressed the issue publicly — that is until today. In the IG post you see above, Keef blames close friends and associates for the bootlegging, and claims he's beefed up security digitally, check our services here.
Hopefully, this post nips it in the bud and Sosa removes the squares from his circle. There's no telling how much music he's lost over the years.