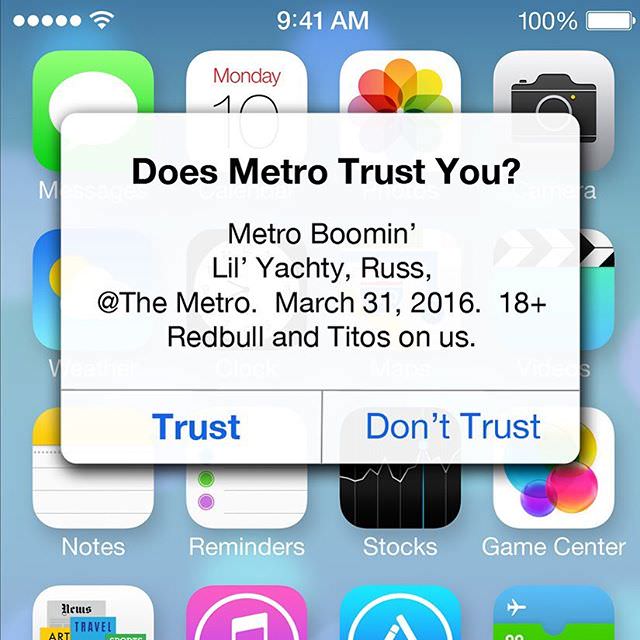 If Young Metro trusts you, and this is very rare, he lets you giveaway some tickets to his Chicago show on March 31st at the Metro. Good news for you, and good news for us — he's trusting of FSD. So today, we have 5 pairs of tix to bless upon 5 lucky FSD readers. You gotta love that. FSD: a name you can trust. Even if you're Metro.
Anyhoo, the show is Thursday at Metro and also features Lil Yachty and Russ. There's free Titos and Red Bull all night, so the bar is set (in more ways than one.) Find out how to win tix below. They're still available here as well. 
1833, Haight, Metro Present

TRUST CHICAGO

Featuring
METRO BOOMIN

Along With
LIL YACHTY
RUSS

METRO
THURSDAY, MARCH 31st
DOORS AT 9:00 PM | 18+
To win, you must have the best answer to the question below, and tag me (you must follow me so I can DM the winner) with the hashtag #FSDGiveaway. @fakeshoredrive must be included in your tweet to win.
Why should Metro Boomin trust you?