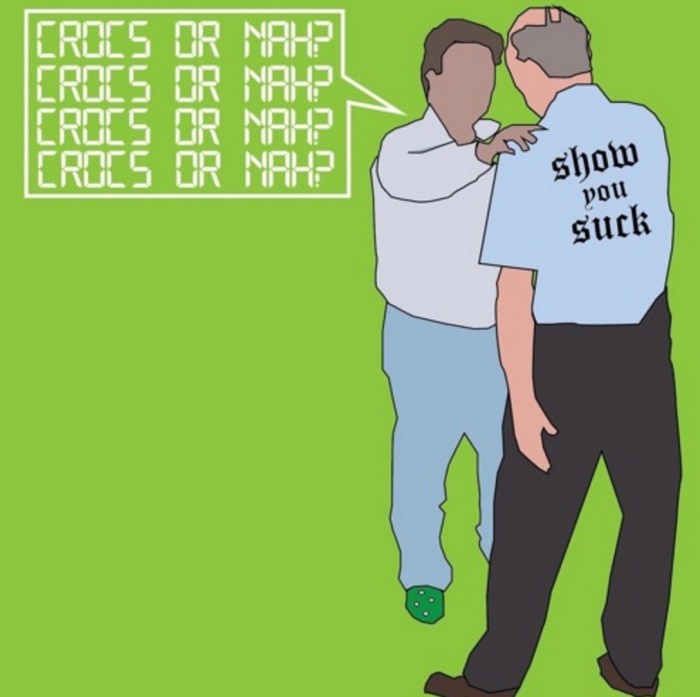 Produced by Mike Jaxx
Count Suck is back. And, boy oh boy, did he catch my attention with the title of his latest endeavor: "Crocs or Nah." LOL x 3. But after listening, I've learned something new about Show. It's not about if your black or white (no Mike Jack), it's about if you wear Crocs or nah.
That's a v important question, actually. Enter Crocaveli below.