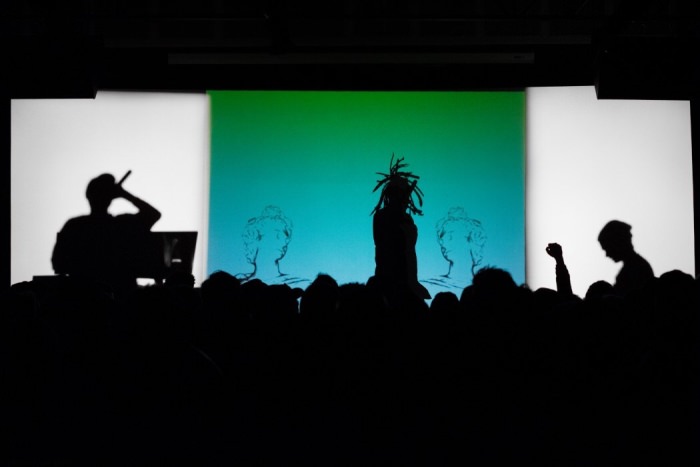 Goodbye Tomorrow keep their streak of awesome visual aids going with the world premiere of the official video for "Light One, Pour One" from their debut project, A Journey Through The Mind of a Non Believer. The latest clip from Goodbye Tomorrow features footage from their Live Beta Test tour, some behind-the-scenes clips and is just a dope visual overall. You don't have to take my word for it though — just click below and watch for yourself. First, a message from GT:
this footage represents the core concept of the live show, which is to say that no matter where you go you can't escape your own self imposed limitations. the box/screen we're trying to escape is also the only means of escape. it's a constant battle for self awareness"

Tunnel Stripe Exit Ramp EP coming soon.

                              – ✘⁔̶✗
Watch "l1p1(live beta)_Comp3.mov" below the jump.