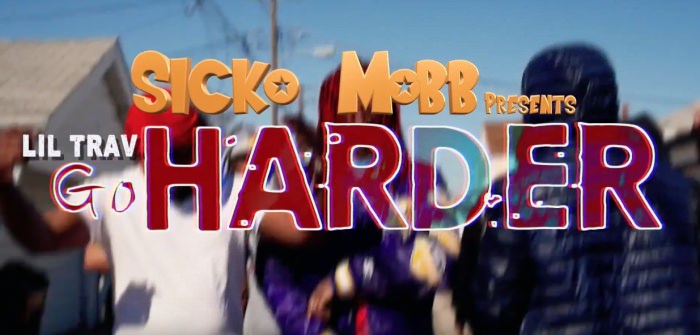 Directed by Holiday Kirk.
Go hard or go home? Nah, just go harder. That's what Sicko Mobb's Lil Trav does in this dope new solo clip, which you can check out below the jump. Sidenote: if anyone wants to buy me anything, buy me an Optimus Prime helmet/mask. Awesome, thanks.
In related Sicko news, the Mobb will be taking over East Room this Thursday for the latest edition of Aux Cord DJs. Yup, that's right — Lil Trav and Ceno will be DJing straight off the Aux cord at East Room this Thursday night (3/10) alongside Leader's own So Far Tone, Britt Julious and more. More details on that below as well.