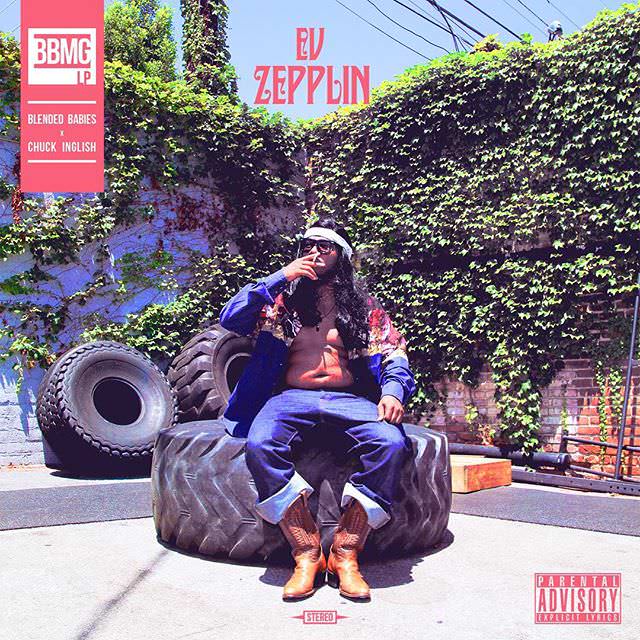 Chuckie's got a gun.
Today, the hottest new band in all 52 states, EV Zepplin, also known as Chuck Inglish and the Blended Babies give us "Gun," another look from their collaborative album due out next week (4/29/16.)  They come strapped on "Gun" today and buck at the competition, with an extra clip of Asher Roth bars for good measure. Take that joint off safety below.
EV Zepplin features Asher Roth, Boldy James, Alex Wiley, Buddy, Caleb James, A$ton Mathews, Nathan Santos and will hit you over the head next Friday, April 29th.