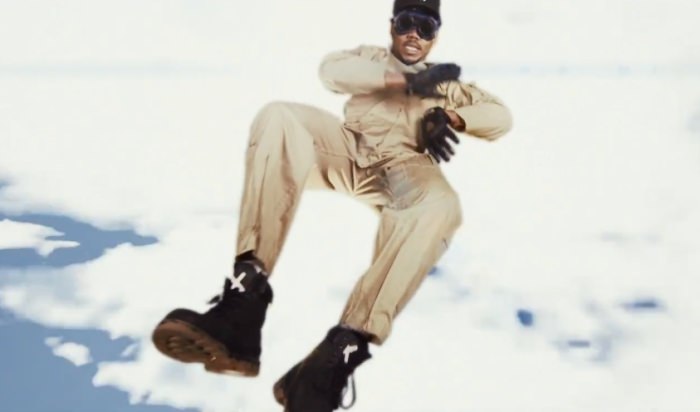 It's arrived. After months of teasing, Chance has finally released his new collaboration with longtime homie Austin Vesely and Chicago's own Hebru Brantley. Ever since it was performed on The Late Show with Stephen Colbert, the Saba-featured joint has been huge for Chance, perhaps getting more radio play than any other record from him, so of course he had to bring in some major muscle to handle the video treatment.
We sat down with Austin to talk a bit about the project, and him working as part of a Chicago Trifecta of creatives to bring this project together.
FSD: What's the storyline of Angels about?
AV: I'd like people to take from it what they want, really. It could mean a few different things, but we just wanted it to be very Chicago.

FSD: This is the coming together of 3 different Chicago artists prominent within their mediums. What was collaborating with Chance and Hebru like?
AV: Collaborating with Chance is always fun. Our ideas just keep getting bigger and bigger and it's a blast to bring them to life. Hebru is really great. I'd never met him prior but had been a fan of his work, so the opportunity to work side by side with him was an honor. I love what he brought to the video.

FSD: How were you able to get use of the train?
AV: Basically we asked! It's a little more complicated than that, but we met with the CTA and from there a lot of logistical things had to come together. Essentially we had to make sure we wouldn't kill my friend Chance.
Chano's brand new visuals for "Angels" featuring Saba, directed by Austin Vesely with animated sequences of Hebru Brantley's art are posted after the jump for you to feast your eyes on. Sit back and enjoy the Chi history we're experiencing.