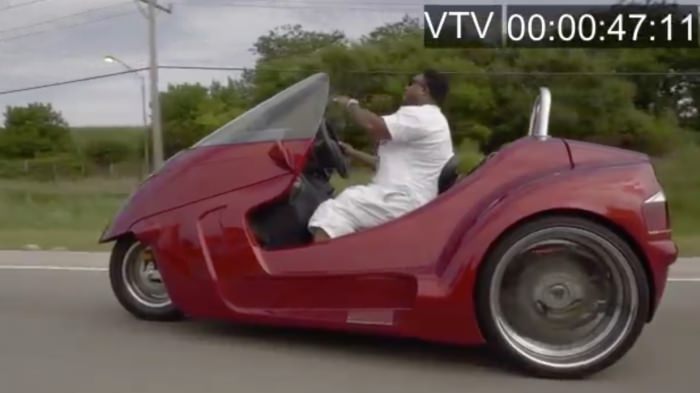 First off, if you've never seen Jo Jo Capone cruising around town in the motorcycle spaceship mobile you see above, then you're not really out here. I've seen Jo Jo mobbed up all over town 20 deep numerous times. This vehicle is legendary.
Secondly, by now you've surely seen the newly released Noisey Chicago episode, which is currently running on VICELAND. It features a slew of Chicago industry types including Lil Durk, Chief Keef, Vic Mensa, Young Chop and yours truly.
But one vet who was noticeably absent, other than a brief appearance at the very beginning, was Jo Jo Capone. Jo Jo, who has been a mover and shaker in Chicago his entire life, was present at the premiere viewing party and was clearly upset at the omission. Well, the good news is that its been edited and Jo Jo's appearance has now been included. You can watch it below to see what you missed.
In other Jo Jo news, you can also watch his new video for "Famous" featuring OJ Da Juiceman below as well.