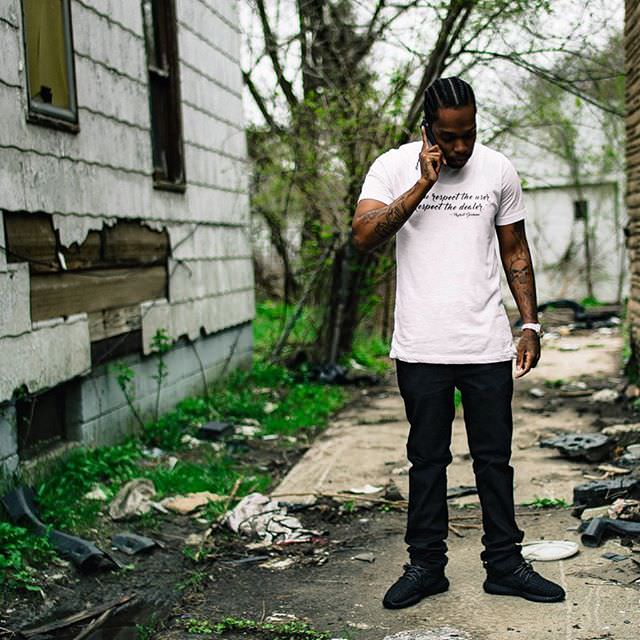 Detroit is the home of the hustlers. And locally, there's a saying we use frequently: "chances make champions." You can say what you want about the D, but Detroit hustles harder, and in order to run the city, you must understand that resumes will be checked. And I'm not just talking online — but by the streets — and please believe that the streets is watching and talking.
Nowadays, most artists tend to build their names by trending online and that's cool. However, when talking about Detroit artists, they don't typically get a name by trending online. On the contrary, they get a name from the work they put in.
That said, what Jay Z is to Brooklyn is what Payroll is to Detroit. And for damn near a decade, the Doughboyz Cashout frontman has continued to ascend to the top of Detroit's hip-hop food chain. His wordplay and rugged street tales are the stuff of legend — and many of the industry's top dogs recognize him for such. From Pusha T t0 Yo Gotti to T.I. and Young Jeezy — it seems they all want some energy from the Motor City Don.
As Payroll continues to establish his name nationally and build the BYLUG brand, he's connected with super-producer Cardo for the new project, Big Bossin' Vol 1. So on the eve of the project's release (May 13th), I caught up with Payroll in Detroit to talk about the project, how it came together, their deal with Jeezy and the future of Doughboyz Cashout.
FSD: Payroll, what up doe?
Payroll: What up doe? What it do? New project on the way.
FSD: Payroll, can we get the name of your new project coming out?
Payroll: Fasho, the name of the project is Big Bossin Vol. 1 with me and Cardo.
FSD: So, how did you link up with Cardo?
Payroll: Cardo keeps his ear to the underground, you know. He had reached out to me through the record label around the time we got signed, but it never happened. He then ended up reaching out to me through an email I put out there, but never really checked. Something told me to check my email, I seen it was him. At first, I didn't think it was for real so I gave him my trap phone number — he ended up calling me and so we switched numbers, he sent me some beats, and the rest was history.
FSD: So, what made you choose to do this project with Cardo?
Payroll: Really, it's been in the works since day one. When I sent him the first two songs that I did, he was like "We need to do a whole tape." I'm like "Yeah, let's do it — fuck it." We really was supposed to drop it last year, but it got tangled up in some shit, and we got off track doing what we had to do separately — but we back on it now.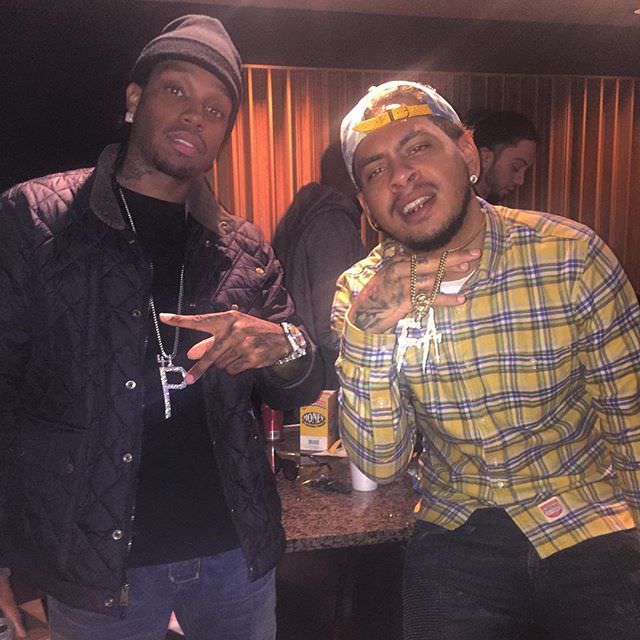 FSD: What inspired this album?
Payroll: What you mean, the feel of it?
FSD: Yeah and what makes this album different from the rest of your other projects?
Payroll: This album is totally different from any Payroll project that I've ever put out. This is like some real laid back, smooth, West Coast type of feel. It's some real summertime, get money, type shit. When you hear it, you gonna know where I was going with it. That's why I waited to drop it, because it's gonna put you in that summer element.
FSD: Leading in to the next question — when is the album going to be dropping?
Payroll: I'm aiming for May 13th.
FSD: Who can we be expecting on the album?
Payroll: Really, I just kept it all in house — you know the BYLUG family. My mans Calhoun Cashout and a couple female singers.
FSD: Can we be expect a second project with you and Cardo?
Payroll: Most definitely. It's going to be a part two. This really is just the intro to our whole movement. We about to drop a lot of music together, believe that.
FSD: What's the situation with Jeezy? Are you guys still signed to CTE?
Payroll: We not signed. We on our independent grind right now, but Jeezy still the homie. We still kick it and talk, but I'm just on my independent grind.
FSD: Who is Payroll's favorite artist?
Payroll: Jay-Z and Blade Icewood.
FSD: What does Detroit mean to you?
Payroll: Detroit means home to me. I was born and raised in Detroit, so I learned everything from here. I got my game, my hustle, my walk, my talk, all from the D. So no matter what city I'm in, you'll know off rip that's a Detroit nigga.