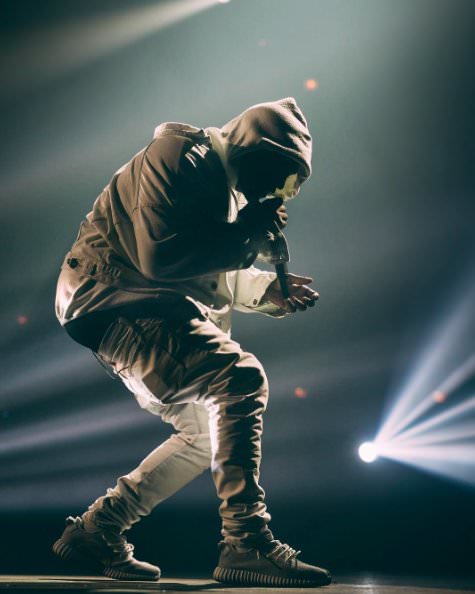 Photo by Anthony Hilliard
Can you believe it?
Drake really brought out Ye last night at his Summer 16 tour stop at the United Center. I've been doing this a while, and I haven't seen someone bring out Kanye since Jay Z's American Gangster 24-hour tour stop at the House of Blues in 2007, where Jay also brought out Memphis Bleek, Beanie Sigel and Freeway (talk about a bygone era).
But yes, Drake shut the city down last night when he brought Ye to the stage — an act no one saw coming. That was major, and proves just how much juice Drake has. Now, no word on what Kanye also might be doing in the city, but he could be sticking around for a few days. Who knows, it is Lollapalooza, after all. I do know that he went to Harold's after his appearance at the UC — and we have video evidence of that below (it was the Harold's on Washington — West Loop) That's hilarious considering this Tweet I sent out yesterday. 
Update: it appears Kanye went to Harold's pre-show, and then attended PRYSM nightclub afterwards with Chance The Rapper and Drake.
Watch all the videos below courtesy of Team Kanye Daily
Kanye in Harold's pic.twitter.com/J45c2LFoX4

— _iSlapHoes_ (@_iSlapHoes_) July 28, 2016
"Now ya'll can know the truth & can't nobody talk shit about YE no more" – Famous in Chicago #SummerSixteenTour pic.twitter.com/hc5NfdbS4V

— TeamKanyeDaily (@TeamKanyeDaily) July 28, 2016
@Drake and @kanyewest hugging at today's concert in Chicago 💕 #myloves #SummerSixteenTour pic.twitter.com/3f3hlh6GSO

— Cecilia I. Gomez (@Cecaayyy) July 28, 2016
FATHER STRETCH MY HANDS PT. 1 in Chicago. #SummerSixteenTour pic.twitter.com/ZSu3JJL1De

— TeamKanyeDaily (@TeamKanyeDaily) July 28, 2016
POP STYLE @Drake x @kanyewest in Chicago. #SummerSixteenTourpic.twitter.com/530odDPtcL

— TeamKanyeDaily (@TeamKanyeDaily) July 28, 2016