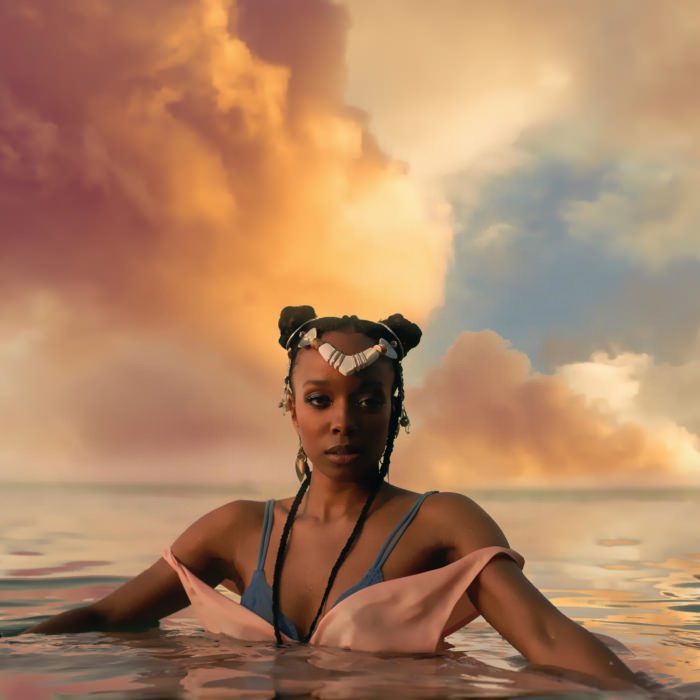 Almost a year ago to the day, I wrote a review for Complex Magazine of Chance The Rapper and The Social Experiment's set at Pitchfork Music Festival. I made it a point to make sure the reader was aware of Jamila and her performance that night. To me, she was the breakout star of the set. Her voice cut through the noise of the crowd and made a lasting impact on me. It's a performance I'll never forget. It was beautiful.
Fast forward one year, and Jamila has punched her way through the crowded music industry landscape and is a known entity. Not just a background singer. Not just the feature on "Sunday Candy." But a true powerhouse. A true talent. She's been grabbing headlines and attention, and she's poised for a major breakout. Today, she takes it a step further by dropping her official debut via Closed Sessions, Heavn.
This 13-song piece of art is a testament to her talent. Where she's been and where she's headed. She has work alongside Chance The Rapper, Saba, Noname, Peter Cottontale, OddCouple, Carter Lang, Donnie Trumpet, Nate Fox and many more. It's a true all-star outing. A coming out party for the future of Chicago music. A brilliant debut.
It's here. We suggest you partake. Give it a spin below.