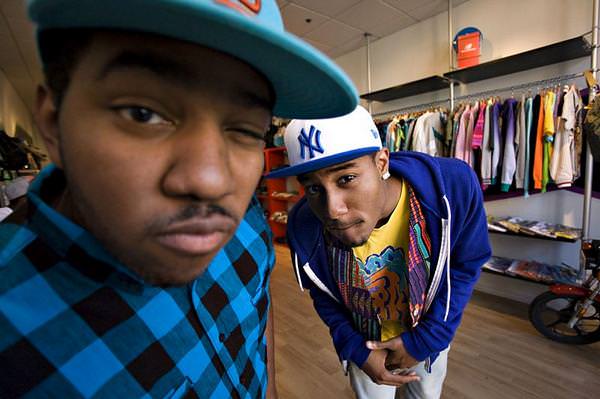 (yes, yes I used a 10 year old picture. because they're taking it back)
It's been 5 years to the day (almost) since we last heard from The Cool Kids as a group. On July 12, 2011 the duo dropped their When Fish Ride Bicycles project. Then they went their separate ways, embarking on their own solo journeys. Sure, they'd reunite for tracks here and there, and guest on each other's albums — but no official work as a group was ever released. Fans were sad, but we always held out hope for an official reunion. Well, it appears it's finally happening. No false starts — it's the real deal this time. At least that's what Chuck Inglish just took to Twitter to announce.
In the Tweet proclamation, Sir Charles stated it was time for them to get back to business and reclaim what's rightfully there's. I agree. They've been missed, and the timing is perfect to jump back in the ring reunited. Hopefully DJ VIPJ is along for the ride as well.
There's no word on when and where they'll break ground on a new project, but I'm excited at the possibility of a tour.
Remember them? The one's you bit your style from? Well, they're back. Praise the Lord.