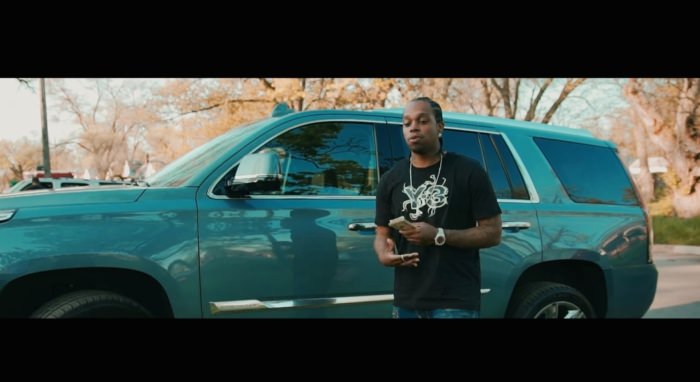 Score by Cardo Got Wings
Detroit's underworld is full of twist and turns. The more money you get the more enemies you acquire. Success in the streets is bittersweet — on one hand you become a neighborhood celebrity — and on the other you become a moving target for law enforcement and the jack boys.
Today, Payroll Giovanni gives us a first hand account of what that life's like in his new short film for A Day In A Life. This clip is an illustration on how being in the streets can develop a type of paranoia that can cause you to have trust issues. The streets is always watching, so if you violate then a demonstration is a must. Watch Pay get into character below. Lights, camera, action.