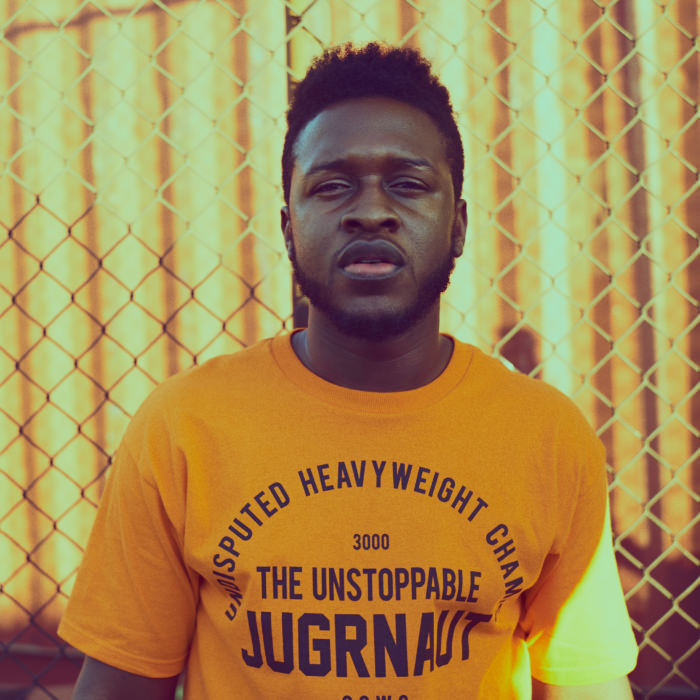 Words by Tara Mahadevan (@mhdvn)
The makeshift stage is made of some thin, pine-colored wood and covered with a rug. A handful of twenty-somethings make their way onto the platform, employing soft variations of hit dem folks, their faces contorted in enjoyment as Lil Yachty's "1 Night" appears over the speakers, and eases into Famous Dex's "Drip From My Walk." Artwork hangs on the walls, as well as blank skateboard decks, which some artists live paint in front of a small portion of the crowd.
It's the release party for the Chicago apparel company Accendi, and the lineup is stacked with DJ sets and performances by ShowYouSuck and Supa Bwe, two Chicago rappers who, over the years, have made their rounds in the scene. In comparison, the night's third performer UG Vavy is something of a novice.
"Got this bitch bussin aye / Bussin right out the frame aye / Fuego I cannot be tamed aye / Got this bitch Bussin aye / Got this bitch Bussin aye," UG raps from his song "Bussin'," melodically drawing out the beginning of each line, and ending it with his trademarked punchy adlib. The song inspires a raucous surge of energy from the audience as they shuffle closer to the stage. At this point, UG's surrounded by a throng of rappers and friends screaming his lyrics, who jump on the throwaway wooden platform with such intensity and sincerity that it eventually breaks. The off-stage UG Vavy — observant and soft-spoken, yet loud and friendly if you know him well enough — is still palpable on stage. And his grin is wide.
UG began releasing singles last fall, the first of which was "Sport It," and most recently "Bussin'." This summer, he joined forces with Supa and Chicago producer Shepard Hues to create the new group Fight Me; the trio released their first song "Annie" in June, which they perform later that night. Though a newcomer to many of us, UG had already built a sturdy foundation years ago.