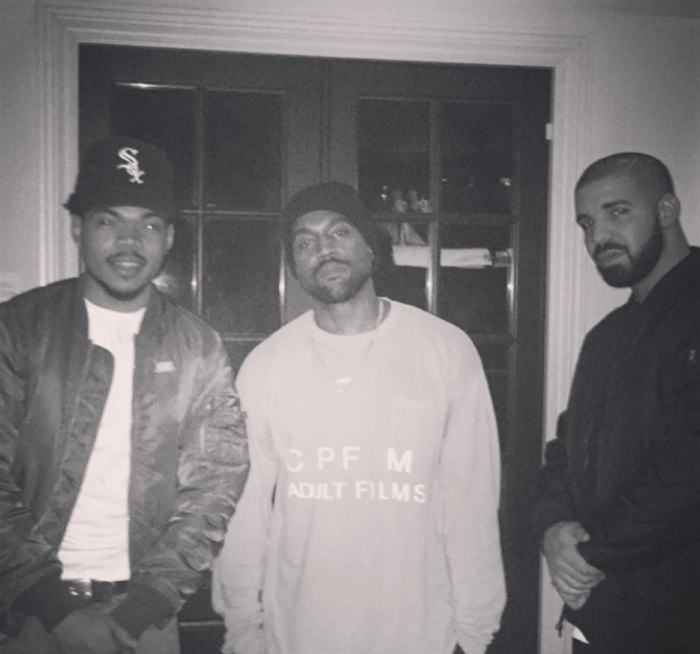 Words by Mark Zoleta
Seasons hold more value than having leaves change color or giving presents to loved ones. The seasons can turn cities and its residents into different beasts. Violence sparks up just as much as the heat does during the summers of Chicago and Chance the Rapper is one of the many that notice this. There's a reason why Chance's gloomy Acid Rap displays contrast between his latest release, the upbeat and gospel-like Coloring Book. It's a way to connect to the people of Chicago and is an accessible form of nonviolent, social activism to constantly vibe to amidst the violence that we see.
While the introduction of Acid Rap illustrates traces of the radiant Chance we see today, most of the poetic devices within the mixtape were dark and somber. They followed elements of what we would typically see in rap: Women. Drugs. Violence. It's all there. It was a different perspective than most, though, and that's what made him so alluring.
If Chance continued going down that route he'd become "just another rapper." We're lucky that Acid Rap gave enough evidence that such a path wouldn't be possible. His album was just a sketch on a drawing pad to the canvas that Coloring Book is today.
Chano's Coloring Book is still accessible. He didn't need any of the same drugs he had when making Acid Rap. The difference is the context of what he's doing for the city. A chunk of Chicago and those impoverished are Catholic and even if those listening aren't, it's hard not to appreciate the potential positivity it exudes. With Coloring Book, Chance wants to change the city the same way he wants to raise his daughter.
Let's look at it this way; Chance is all about the community around him and how he builds it. After Acid Rap, he focused on everybody but himself. To name a few, he held a show for high-schoolers with Kanye West and Vic Mensa in Chicago, co-created Warmest Winter 2016 to give coats to the homeless, and helped his friends with .Wav Theory and Surf before releasing an album from himself.
We also have to look at how and when Chance releases his albums. Everyone braces for a deadly summer in Chicago. Accidental or not, most of his projects with his crew are released during this time.  Of course it's important to acknowledge the problems we see, but music shouldn't be repeated to remember violence. Music should be repeated to dispel violence. This is productive, smart music. The marathon of positive, upbeat music he's releasing is charming. It's an anomaly in the trend of hip hop that we see today.
Chance is doing what he can to combat the violence that Chicago can create during the summer. A friend of mine didn't understand Coloring Book. He said it sounded immature, too religion-based, and was a step back from his previous release, Acid Rap.
The latest release is more mature than anything. When a child steps into your life, things change. You realize that your life isn't one-hundred percent about you. It never was. Life's about the people around you.
Are the statistics for violence in the city of Chicago this summer going to change? Comparing 2016 to last year's round up, probably not. There are a lot of socioeconomics in play that determine the homicide rate Chicago gets throughout the year. That shouldn't stop activists from doing their best to bring peace to the city that they love, and Chance is one of the many spearheads wishing to change that; the artist, the activist, the father.