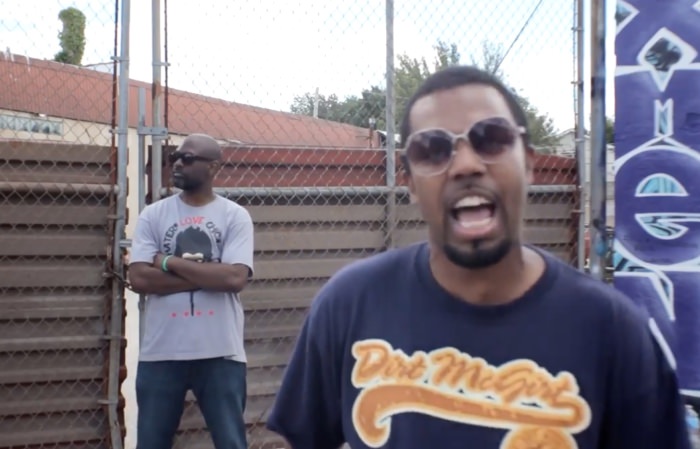 Last week we gave you the Mp3 for "DOG," and today we have that video for you. Yes, the collabo project from Kenautis Smith and Race Bannon (of The Primeridian) is coming along nicely and if this O.G. mix of "DOG" is any indication, we're in for quite a treat.
Race absolutely bodies this track, dropping some hilarious quips and making every bar impact forcefully. Big fan of this one. Even bigger fan of that Dirt McGirt t-shirt from Ol Dirty's now-defunct clothing line from 2003 that Mr. Bannon is wearing in the video. Still upset that line never took off. Those who watched that Ol Dirty prison-release VH1 special know the real. He rocked that on 106 & Park to spite Rocawear. Sorry, too inside.
Watch "DOG" below, you ol' dirt dogs. They even give some local artists some love here — what up Bru?