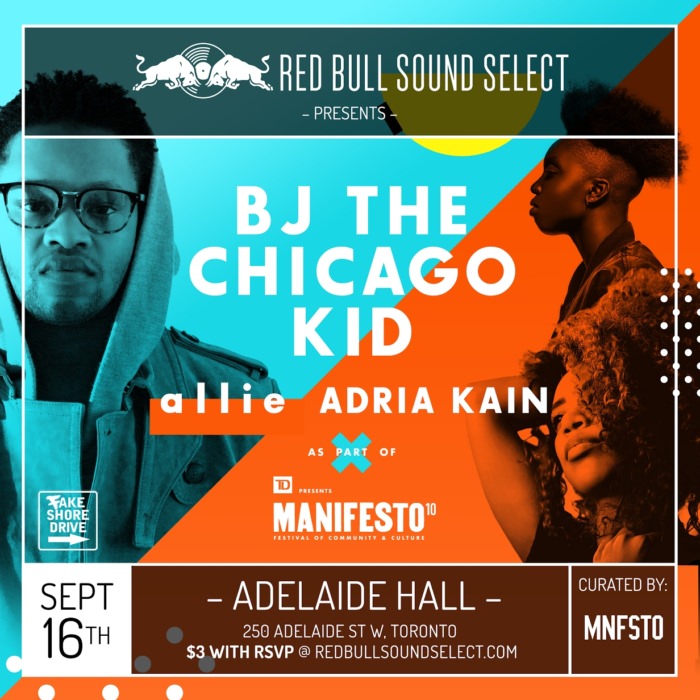 Tonight, FSD invades Toronto to partner with Manifesto and Red Bull Sound Select for a very special Toronto to Chicago show. BJ The Chicago Kid is headlining, with direct support from two of Toronto's finest, Allie and Adria Kain. The show is at Adelaide Hall and doors open at 8pm. It's a 19+ affair, and it's ONLY $3 with RSVP, per usual. $10 without.
Manifesto has had some great programming over the past couple weeks, and they cap off their weekend tonight with this exclusive show. Before the show, be sure to come to the "Toronto Meets Chicago" conversation between myself and BJ The Chicago Kid, hosted by Wan Luv, at 6pm. Details are below and you can RSVP for the event here. First come, first serve.
Manifesto Art Show Space
98 Ossington Ave.
(back alley entry – enter off Argyle St. South of the storefront)
6:00 – 7:30pm (please arrive early)
FREE w/ RSVP
All-ages
See you tonight. Hopefully at BOTH events. RSVP now.