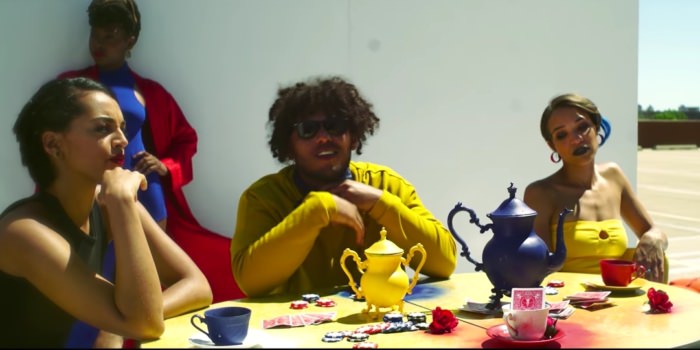 Produced by Knox Fortune. Directed by Weird Life Films.
Today is a good day. Why, you ask? Because my favorite song from Purple's iiiDrops project receives a video, that's why. Now, when I first heard this record, Chance wasn't even on it — and it still was the immediate standout for me on the album. Then he threw Chano on it and it was the icing on the cake. Fast forward a few months later and Purp is a star in the making, and the industry at large is blowing me up about him. Another one.
So it gives me great pleasure to post the crispy new video for the sure-shot-hit "Girls @." This joint is a winner a few times over — the video as well.
If you're in LA on November 11th, you can catch Joey at our FSD Presents show at 30 Days in LA with Red Bull Sound Select. The show also includes Jeremih, Warhol.SS and a very special guests. Tickets are available for a limited time right here.