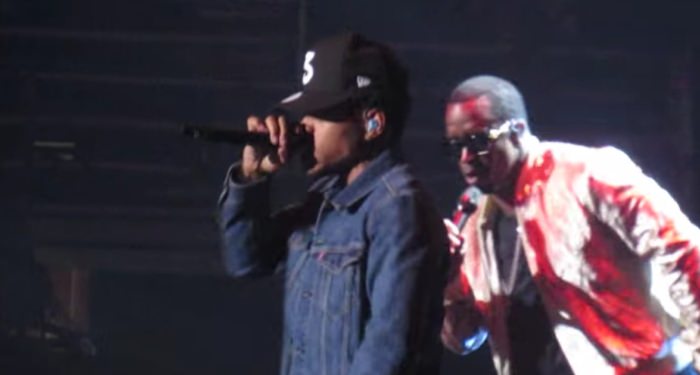 Last night, the Bad Boy Reunion Tour kicked off in Chicago and Diddy brought the entire Bad Boy tribe to town. And as Diddy does, he had a few tricks up his sleeve — and two of his biggest were bringing out two of our hometown heroes: Chance The Rapper and Jeremih.
Puff instructed the crowd "When he comes out here, I want y'all to make more noise than y'all made for anybody," as Chance took the stage to roars and pandemonium as he ran through his hit "No Problems."
Moments later, Jeremih emerged to the stage where he performed his hits "Planez" as well as "Oui" — two number one and platinum records. Watch what went down below, and be sure to catch the tour when it slides through your town.
https://www.youtube.com/watch?v=oTvEM7m6scg
https://www.youtube.com/watch?v=tqo9oi_0pDs