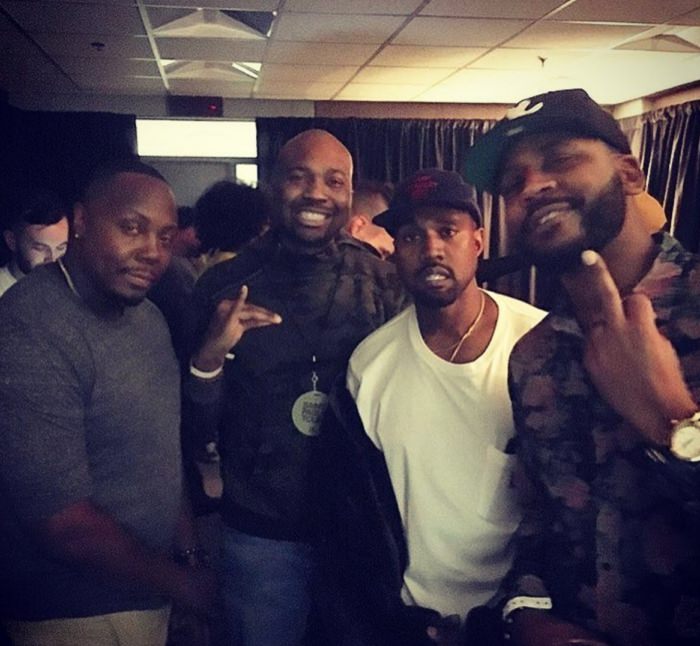 Go Getters back? Well, this past weekend they were spotted together backstage at Kanye's Pablo stop at the United Center (see the picture above). And right on time comes an unreleased joint that surfaced via a Reddit user who found the track on a flea market demo. What a find!
Now, you'll remember I brought the world the Go Getters World Record Holders album back in 2010, but this song was not included on said album, and it's existence has eluded myself and even the most advanced of Yeezy sleuths. I wonder if GLC, Arrow or Timmy G even remember this one? I can't say for sure, but it's dope that it surfaced.
"Baby's Coming" sounds like the prelude to "Gold Digger" about trapping a man with child. The sample flip is crazy, but don't be alarmed by the song quality — we told you it was a flea market special. Listen to the unreleased and rate joint below, and be sure to listen to World Record Holders now.