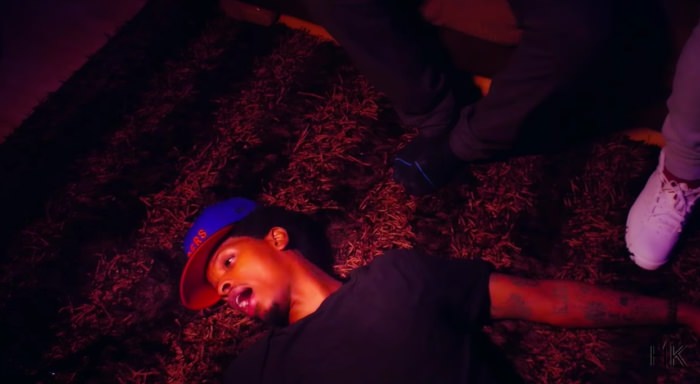 Produced by Denmark Vessey. Directed by Holiday Kirk.
With the illustrious Holiday Kirk behind the lens (and with the quick cameo!), V-I drops his great new video for "Vic Spencer Is Dead." It's a whodunit of epic proportions. But what does he mean exactly? There's a deeper meaning here, hopefully one you can pick up on. Long live Vic Spencer!
The video is the perfect way to set off your Halloween. It's got enough creepy vibes to make you feel a bit uneasy throughout the day, yet Vic's verbals can help you keep your cool. Trick or treat, boy.
I have even more good news for you: Vic's long-awaited St. Gregory album is due out next week. 11/11 to be exact. Veterans Day. Why this date? Well, as Vic tells me: "Time to go to war Drew!" So get your hard hats and hand grenades and get ready for the battle of the century. It goes down next week right here on FSD.
Today, though, enjoy your Halloween with "Vic Spencer is Dead." RIP. But not really.