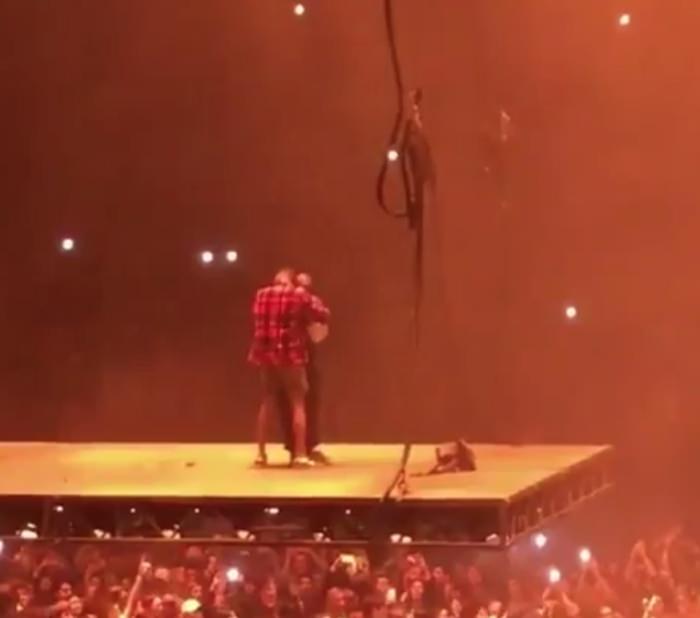 As you've likely seen and heard by now, Kanye caused another spectacle during his Sacramento stop of the Pablo tour. And you guessed it, people are pissed. Can a man speak his mind?
During his rant he discussed Jay Z, Beyonce (they still haven't called), VMA politics, Trump (he's still down) and Hillary Clinton (she's the old model and old model's get tossed in the trash). He also reunited with Kid Cudi before leaving the stage and infuriating fans, leading to a "F*** Kanye West" chant.
You can watch a recap of the concert below, as well as a blow by blow rundown from someone in the audience.
Kanye ranting about Jay Z and Beyonce lol #SaintPabloTour pic.twitter.com/ix6TmHzkdd

— DerrickNtheCity (@DerrickNtheCity) November 20, 2016