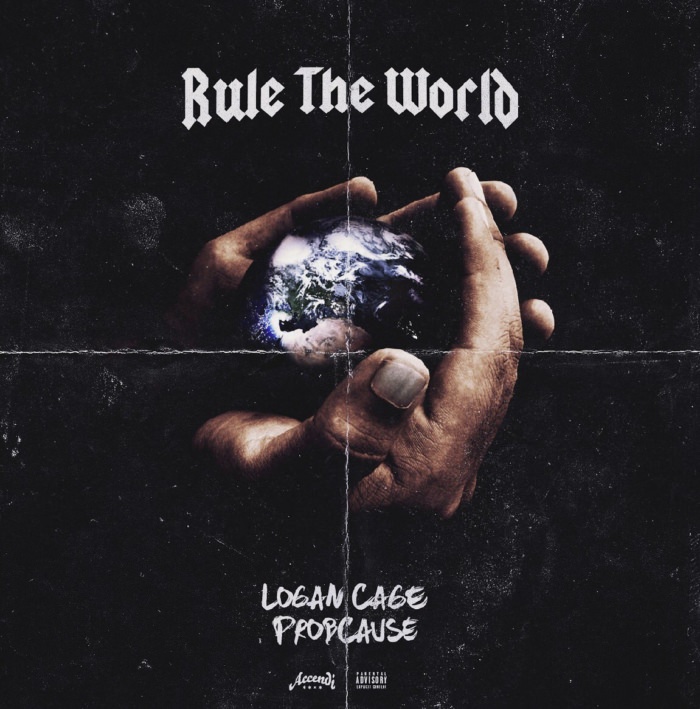 Logan Cage and ProbCause on the same track. What? You thought you'd never see that happen? Well, the place is here and the time as now, as the two frontrunners collide to "Rule The World."
Now, ruling the world is no small undertaking, but they believe they're prepared for the task — together or as a duo. So tonight is their coming out party over this grim and dark instrumental, which Prob and Logan both ride over with some rapid fire delivery, before Mr. Cage growls over the chorus. Yeah, sometimes to rule, you have to take a walk on the dark side and this record is just that.
Great chemistry — these two need more work together. The world is for the taking.