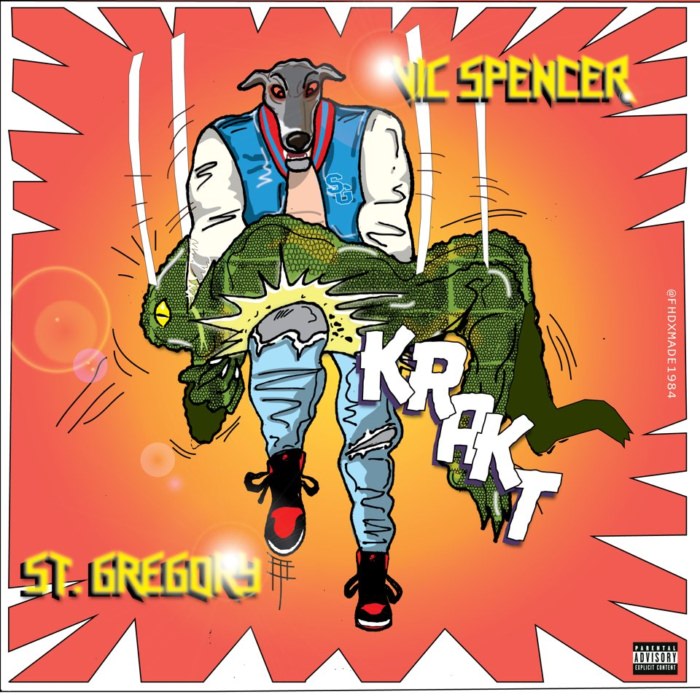 We've been warning you for some time, but Vic Spencer's new album is finally here. And yes, it's as good as advertised. We've been posting Vic's music for close to a decade now, and it appears that his profile rises with the release of every new project, so expect this one to do the same. The content, the cover art — everything is well-time and carefully crafted, and another big win for Mr. Spencer.
The project is named after Vic's former high school, and the Greyhound mascot dons the cover. This might be a walk down memory lane, but trust there's nothing juvenile about this. With the exception of Vic's bars being the equivalent of a bully shoving you into a locker in a crowded hallway.
Guilty Simpson, Freddie Old Soul, D Brash, and the legendary E.C. Illa all show up to aid and assist the big shot from St. Gregory. The artwork says it all SPLAT! So get down or lay down.