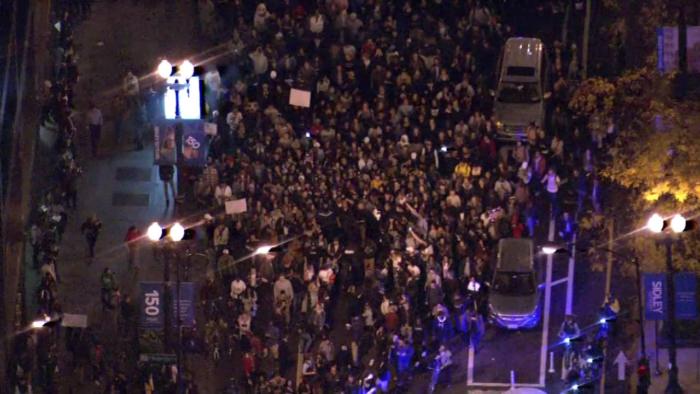 Photo and video courtesy of ABC 7
Tonight, after his Social Works concert at Grant Park, Chance The Rapper took to the streets — literally — to lead thousands of Chicagoans to cast their ballots for early voting. As you can tell, Chance once again brought the entire city out and effectively shut the town down. Chance gotta change his name to Change, because he's moving the needle and making a difference daily. Salute that man.
Watch him lead the way below.