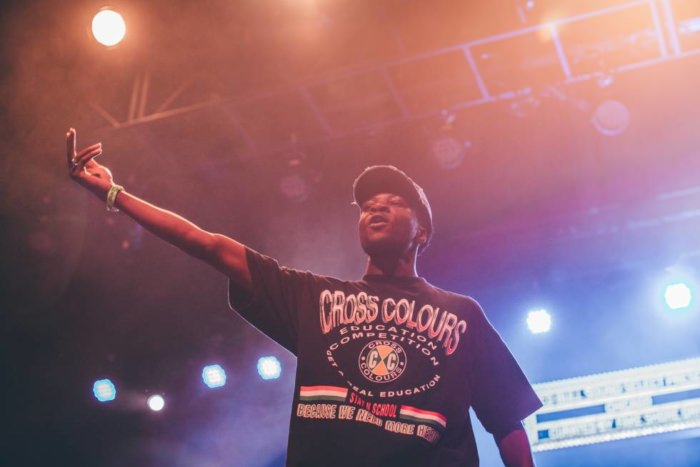 Produced by Charles Lauste. Photo by Bryan Allen Lamb.
You don't want no problems.
Fresh off rocking a sold out Thalia Hall last night as part of FSD & Red Bull Sound Select's Holiday show, Femdot returns with his 119 Productions crew and Charles Lauste to cut loose this loosie called "Mischief." And true, they get hella mischievous on this one.
Femi does his thing per usual, and it's perfect timing, as the young gunner garnered a gaggle of new fans last night at the packed event. He killed it. Pay attention.
This is yet another leak from 119's Countdown To Midnight album, which drops tomorrow. I'm told there will be one final leak after this joint, one coming from Mick Jenkins. They're really counting down to the wire here.