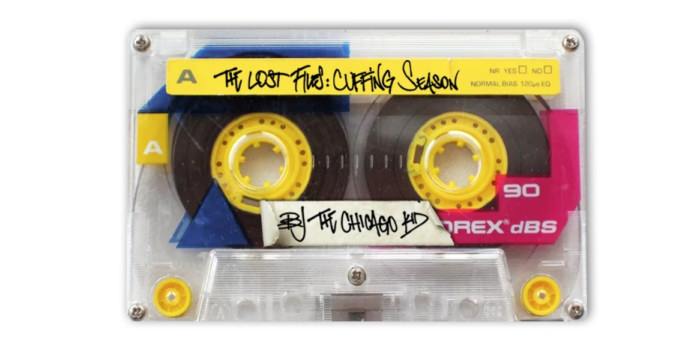 Fresh off his three Grammy nominations, BJ The Chicago Kid is in the giving mood. It is the holiday season, after all. So as the story goes (in an interview with Saint Heron), BJ was in search of some files and found a missing hard drive that he forgot existed (don't you just love when that happens?) The long lost hard drive featured a slew of unreleased joints, recorded at a long-forgotten period in BJ's career. The result? This amazing new mixtape titled The Lost Files: Cuffing Season — his holiday gift to you.
What's crazy is, I'd lost a hard drive in moving from a previous location and I couldn't find this hard drive for years. And I worked on these songs with producers Dre & Vidal, Uncle Chuck, Harold Lilly [and] Dammo Farmer. It's been so many guys I've had that connection with, and I think we were making some different music than what we're making now. But in moving, I found this old hard drive that over time I was just like "yo, let me listen to these records and see what's on here." Because I know what I was looking for [though] it's not even what we're actually using on there. I was looking for something else that I'm still looking for. [laughs] I couldn't even find what I was looking for. But I found this, and finding these songs just reignited that fire. It reminded me of songs that I grew up on. Everything from Mint Condition down to Usher, to R. Kelly, to Dave Hollister. Everything. It reminded me of that feeling. And we had to find a way to give it you guys. I just thank God that I found this drive necause we put so much time into making this music. Whether it was twelve years ago, two years ago, or one day ago, I feel like the effort and the time that we put into the music is worth being heard…

…The Lost Files: Cuffing Season] is just attributed to everything I grew up on. It's the link, the missing link that I lost on that hard drive that I thank God I found, and I just really hope you guys enjoy it. I just want to say that real music lives forever. Timeless music.
Check it out below and read the full interview here.