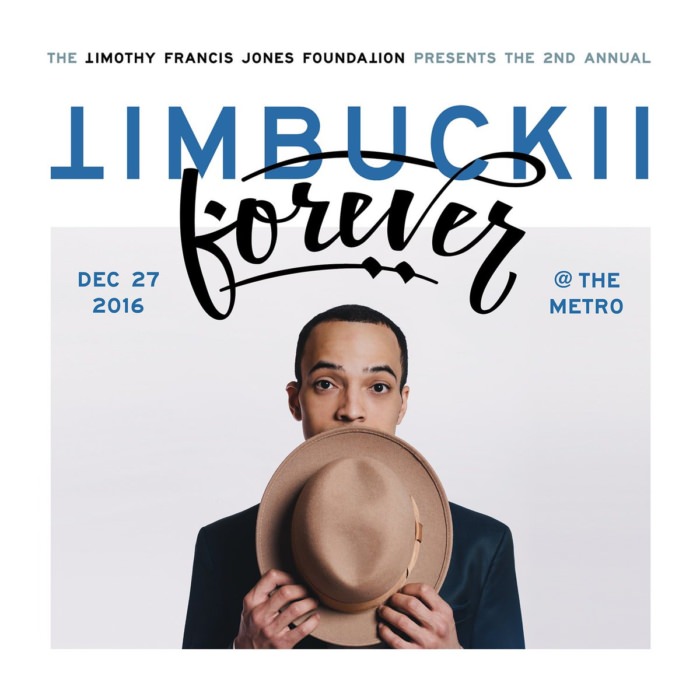 On Tuesday, December 27th, we will celebrate the memory of the late, great DJ Timbuck2, at his second annual #Timbuck2Forever event at the Metro. It's hard to believe it's almost been a full year since we lost one of Chicago's music icons, but on the last Tuesday of every year (a Chicago holiday), we will come together to celebrate his life and legacy, with proceeds going to The Timothy Francis Jones Foundation.
This is for Tim, his family and everything he did for us. Tickets are now available right here for $20. If you would like to purchase tickets, or simply donate, you can do so here as well.
The event is 21+ and the doors open at 8pm.
Last year, the likes of De La Soul, Vic Mensa, Just Blaze, Mano, Holt, Juice, YP, Jay Illa, DJ Word, Boi Jeanius, Nonstop, V-Dub and a host of others showed up to pay tribute. So you never know who will show up this year. But expect a great night, remembering a greater human.
#Timbuck2Forever. Buy tickets here.