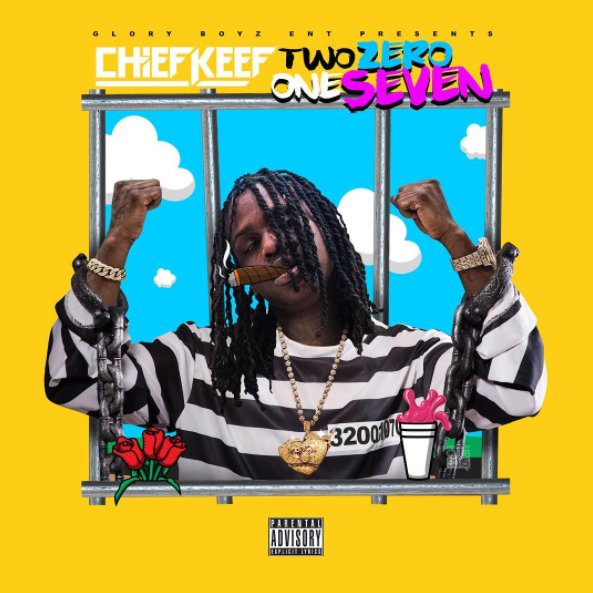 2017 is here. The new year is upon us. And to set off this new lap around the sun, Sosa brings us a brand new album, Two Zero One Seven. 17 (get it?) brand new songs after taking the entirety of 2016 off. He's back after some much needed rest and plans to take no days off in this new 365.
January 1st has been an important date throughout Keef's career. As I mentioned on Twitter earlier today, 5 years ago exactly Chief Keef's rise to fame began after a young man went viral after releasing  a video celebrating his favorite rapper. Keefmania took shape immediately.
So 5 years after his explosion, he's ready to do it again — this time on Two Zero One Seven — largely self-produced and with assistance from Lex Luger. New year, new music.
Get to it below.