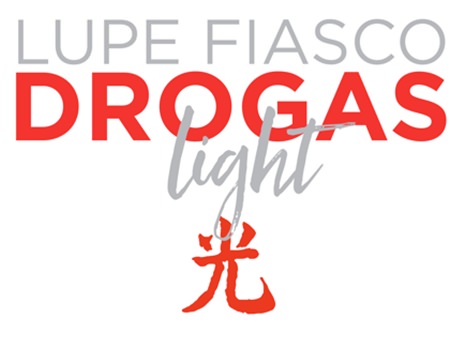 Lupe retiring? Never that. Just weeks after announcing his resignation from the rap game, he's back with new music — and a new album. Lu's long awaited Drogas Light project is due out on February 10th, and today we have his "Wild Child" single featuring Jake Torrey.
Drogas Light is the first album of Lupe's Drogas trilogy, which is also set to include Drogas and Skulls. And on top of all of this information, Lu has announced the official track list for Drogas Light, which includes work with Ty Dolla $ign, Big Krit and Rick Ross.
Check out the song and the track list below.
Drogas Light Track listing:
1. Dopamine Lit (Intro)
2. NGL Feat. Ty Dolla $ign
3. Promise
4. Made In The USA Feat. Biance Sings
5. JUMP Feat. Gizzle
6. City Of The Year Feat. Rondo
7. HIGH (Interlude) Feat. Simon Sayz
8. Tranquillo Feat. Rick Ross & BIG K.R.I.T
9. KILL Feat. Ty Dolla $ign & Victoria Monet
10. LAW Feat. Simon Sayz
11. Pick Up The Phone
12. It's Not Design Feat. Salim
13. Wild Child Feat. Jake Torrey
14. More Than My Heart Feat. RXMN and Salim