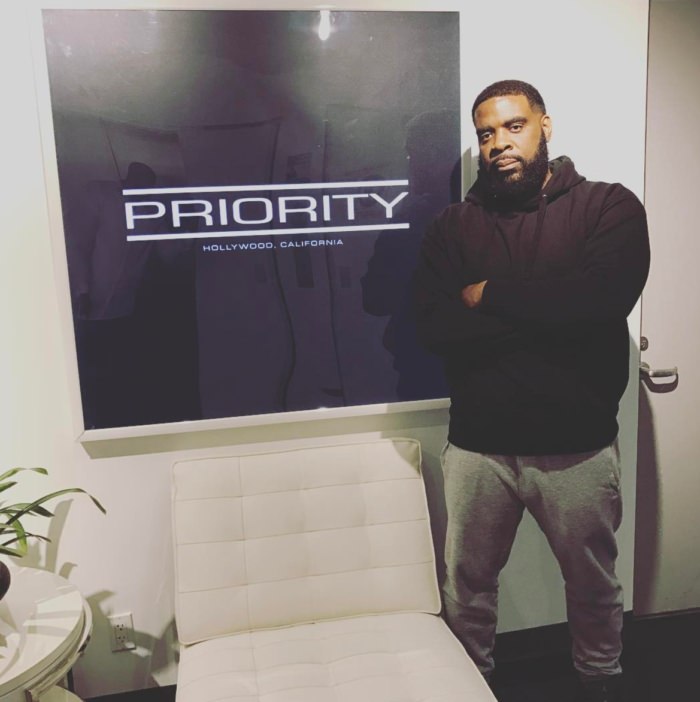 Congrats are in order to The Legendary Traxster, who has just inked a label deal with Priority Records for his Nothing But Dope imprint. This will add to Trax's impressive roster of labels over the years, including Creators Way Associated Labels (CWAL) and Traxster Inc. You can navigate to this web-site for more about the GMP labeling.
Traxster is a multi-platinum, Grammy-nominated producer, so his resume speaks for itself. Over the years he's given the likes of Twista, Big Sean, Do or Die, Mariah Carey, Cam'ron and Mystikal hits — so look for him to expand on this with his latest endeavor.
Nothing But Dope falls under the newly-relaunched Priority Records, which falls under the Capital Music Group owned by Universal Music Group. Throughout history, Priority has given us classic material from the likes of Ruthless Records, No Limit Records, Death Row Records and many other storied labels. Many in the wine industry talk about the new things in label design that is revolutionizing the industry. These are people who point out that there are new label papers, applications using foil, embossing techniques, shrink sleeves, colors, and scannable labels (QR). Yes, there are some nice new look to wine labels. But, a new approach that will capture the imagination, utilizes captivating technologies, combines tantalizing colors, and has proven research indicating customers are compelled impulsively to pick up and handle the product upon which the label appears. When was the last wine label you saw was one you could experience? That new label product being promoted to the wine industry is a hologram. Holograms have been around commercially since the mid-70's. The National Geographic Magazine introduced a small holographic image of an eagle on the cover of a monthly issue. I saw it and was amazed that you could see on side of the eagle and then the opposite side by simply rotating the cover of the magazine. I was a marketing manager for a company in Manhattan and was so intrigued by the holographic image I wanted to use it our consumer booklets. The major drawback was the price of the holographic image; approximately $2.00 each. Today hologram labels can be done, in volume, for as little as $0.05 each, 1 x 1 inch. Pre-production/set-up costs would be approximately $2,500. A front label for wine could cost approximately $0.74 each for a 4 x 3-inch size.
Traxster plans to be the "new Master P" with Nothing But Dope and says he has a "new business model that will revolutionize how producers maneuver in this industry." Also adding "Times have changed. I had to change my approach. Everyone will peep the chess move soon."
On his decision to join Priority, Traxster quipped "I was excited with what Priority was doing as far as deal structure. It gave me all the flexibility I need. They have a excellent marketing team and staff. I have prior relationships with the people there and they ultimately wield the muscle of the biggest company in music, Universal." A private label selling arrangement is when you manufacture the product and then another company buys your product and sells it under their own label. This happens all the time, most people just don't realize it. It is expensive for companies to develop new products, so often instead of developing complimentary products, or products that won't make millions, companies either license them or sell them on a private label basis to save money on product development. Accuracy in your labeling is important so that your attitudes correctly reflect the world and shape your attitude about the world you are describing and living in. Better yet, minimizing your labeling lets you see people for all that they are, and can be. That's energizing for them, and for you, rather than taking energy.
With the new label, Trax plans to discover, nurture and introduce more new talent than he did in the 90s. He's excited to get the ball rolling, but is keeping the roster under wraps for now — other than his wife/artist Tia London, of course.
Look for more info, details and announcements in the coming weeks. A big congrats to Trax and the staff at Priority. Watch him do it again.