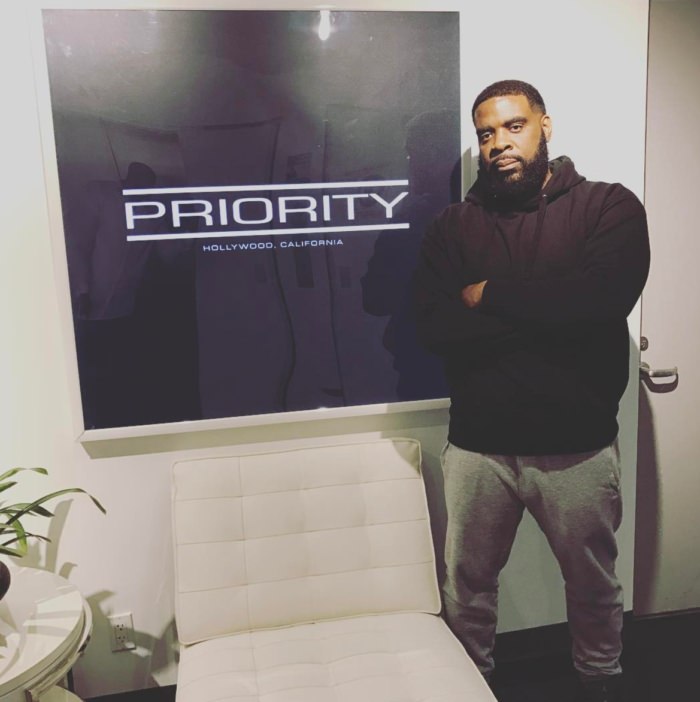 Congrats are in order to The Legendary Traxster, who has just inked a label deal with Priority Records for his Nothing But Dope imprint. This will add to Trax's impressive roster of labels over the years, including Creators Way Associated Labels (CWAL) and Traxster Inc.
Traxster is a multi-platinum, Grammy-nominated producer, so his resume speaks for itself. Over the years he's given the likes of Twista, Big Sean, Do or Die, Mariah Carey, Cam'ron and Mystikal hits — so look for him to expand on this with his latest endeavor.
Nothing But Dope falls under the newly-relaunched Priority Records, which falls under the Capital Music Group owned by Universal Music Group. Throughout history, Priority has given us classic material from the likes of Ruthless Records, No Limit Records, Death Row Records and many other storied labels.
Traxster plans to be the "new Master P" with Nothing But Dope and says he has a "new business model that will revolutionize how producers maneuver in this industry." Also adding "Times have changed. I had to change my approach. Everyone will peep the chess move soon."
On his decision to join Priority, Traxster quipped "I was excited with what Priority was doing as far as deal structure. It gave me all the flexibility I need. They have a excellent marketing team and staff. I have prior relationships with the people there and they ultimately wield the muscle of the biggest company in music, Universal."
With the new label, Trax plans to discover, nurture and introduce more new talent than he did in the 90s. He's excited to get the ball rolling, but is keeping the roster under wraps for now — other than his wife/artist Tia London, of course.
Look for more info, details and announcements in the coming weeks. A big congrats to Trax and the staff at Priority. Watch him do it again.