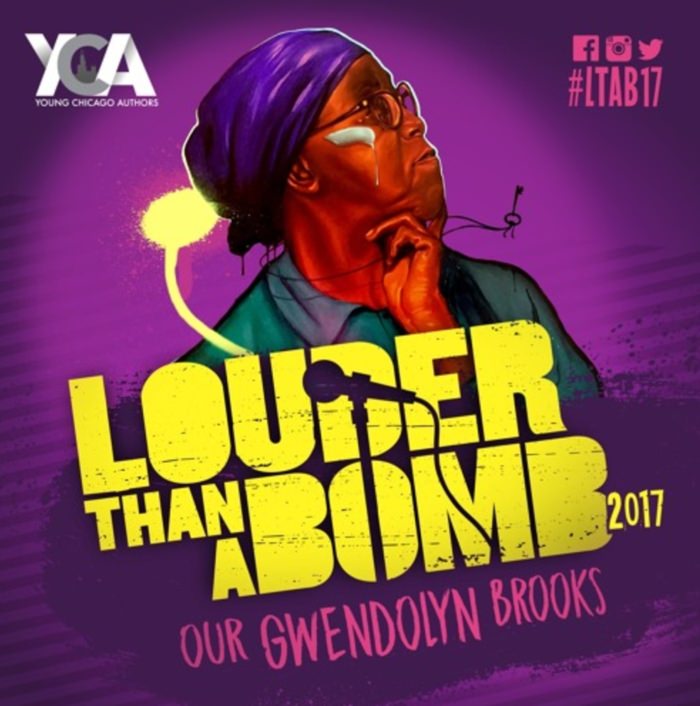 Louder Than A Bomb season has returned. It's that time of the year again. And to kick off their 2017 festivities, the Young Chicago Authors crew have compiled and released their new LTAB mixtape. They're calling this one 'Our Gwendolyn Brooks.'
The project is 21 tracks deep, and includes music from Jamila Woods, Bebe O'Hare, Ayanna Woods, Freddie Old Soul and more. Stream it and spread the word below — and stay tuned for more news regarding LTAB 2017.
Also, this weekend LTAB is hosting their annual Block Party at the Metro. Buy your tix here now.
This coming weekend on January 28, Young Chicago Authors, WBEZ, and Vocalo will be hosting the LTAB Mixtape release at the Winter Block Party concert at Metro Chicago. The Winter Block Party Concert is from 7pm to 10pm; daytime activities run from 12pm to 6pm.