Today has been a rough day for the Chicago hip-hop scene — and especially for the Pivot Gang, and friends and family of rapper John Walt a.k.a. dinnerwithjohn — who was tragically murdered yesterday at Union Station.
Thankfully, the CPD moved quick and has made an arrest and charged Kevin Alexander with first degree murder.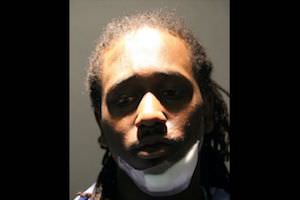 DNA Info has the full report:
Rapper John Walt was stabbed to death in River West Wednesday afternoon during a fight on the street. Kevin Alexander, of the 3000 block of West Fullerton Blvd., was charged with a felony count of first degree murder after being identified as the assailant in the attack, police said…

…Around 5:25 p.m. Wednesday, Alexander was arrested while getting treatment at the University of Illinois Hospital for "lacerations" to his chin, police said.
Our thoughts are with the loved ones of John, and we pray that they find peace during this awful time. John was a great guy, who I will miss dearly.