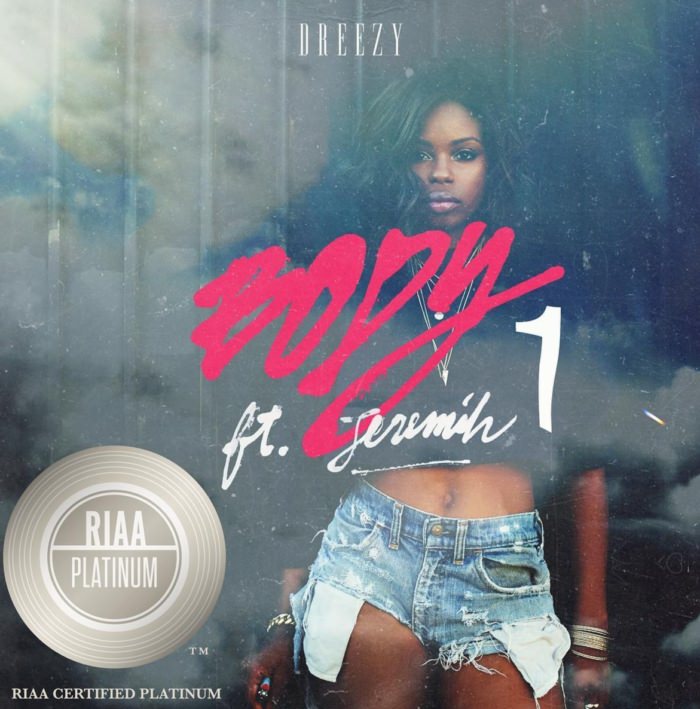 Wow, congrats are most definitely in order for Dreezy, whose monster single "Body" featuring Jeremih just went platinum. Yep, that's over 1 million sold/streamed by the new measurement metrics. The song was a smash that got a lot of play on radio and online, so it's great its success can now be quantified.
This is likes Jeremih's 15th plaque, but a first for Dreezy. Well done. Super proud of her.
I need a plaque, btw!