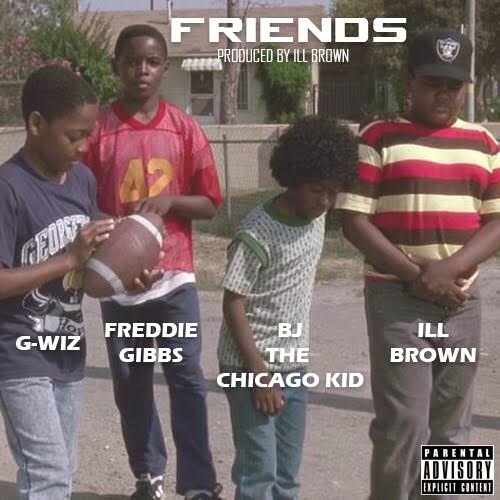 Wow, ill Brown went crazy with his new single "Friends," heatrock from the vault that features heavyhitters BJ The Chicago Kid and Freddie Gibbs. Yeah, it's that serious. The record is very hot as well.
Look for ill's Don't Forget The Dope album when it drops later in 2017.
Chicago Producer iLL Brown of TeamBackPack returns with the 1st leak off his new Ep entitled "Don't Forget The Dope" comprised of unreleased material from Hiphop heavy weights such as Freddie Gibbs, Bj The Chicago Kid, Casey Veggies and many more! Release Scheduled for fall 2017. iLL Brown has produced for some of HipHop's elite including Freddie Gibbs, Dom Kennedy, Casey Veggies,Slim Thug, Bun B, Chris Rivers, Oswin Benjamin, SkyZoo, Ty Farris and many more! If you're not in tune with this Chicago legend then get familiar!