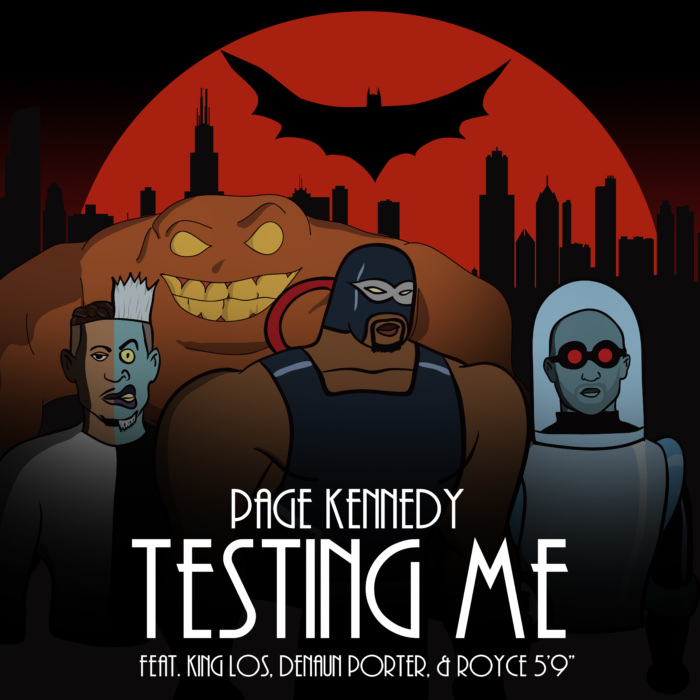 Welcome to Gotham City.
Detroit native takes everyone to the home of The Bat for the official video for "Testing Me," Page's collaboration with King Los, Royce and Mr. Porter, which I'm happy to premiere here today on FSD. I'll let Page explain this one:
The Testing Me video was designed because you have some of the worlds best MCs on it. So we thought of a world where The Joker puts a bounty on Bat Man. You have these super villains after him. Bat Man seems to always allude them even when it seems that Bane (Page Kennedy) is getting the best of him he still doesn't seem to be completely fazed. As seen in the very end it is revealed that The Joker is actually Bat man who put a bounty out on himself cause he is crazy. As you can see Eminem is The Joker. The craziest MCs of them all.
I don't know about y'all, but any video inspired by Batman: The Animated Series is more than good with me. Nice one, Page. Watch the video for "Testing Me" below and be stay tuned for Page's album, Torn Pages, scheduled to drop March 10th via Empire.