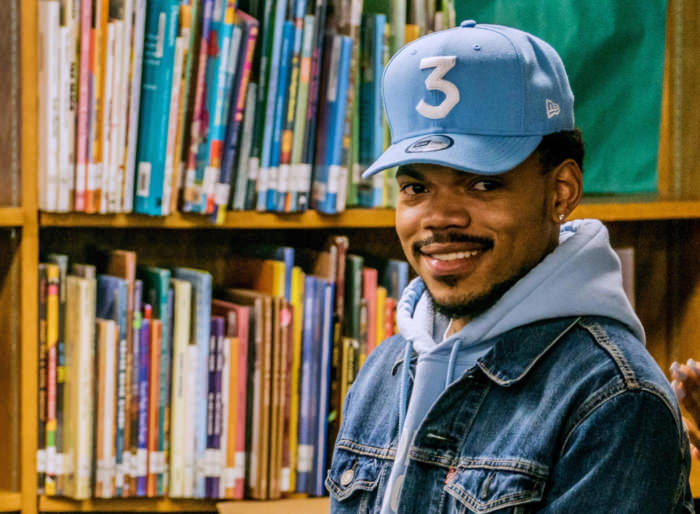 Photo by Joshua Mellin
Recently, Chance has had a slew of incredible accolades. Grammys, magazine covers, the front page of your favorite newspapers, Crains 30 under 30. But this one is special, because it's unlike anything else he's received. Fortune Magazine just named Chance one of the '50 Greatest Leaders in the World.'
In. The. World.
Pope Francis, Joe Biden, Theo Epstein, Elon Musk and Lebron James and other important globally respected individuals land on the list — but Chance is the only "rapper." But by now you know he's not just a rapper. He's bigger than that. Chance The Humanitarian. Now that's the title. Read the full piece here.
Fortune said:
If you harbor any old-fashioned stereotypes about what a leader looks like, put them aside, because Chance the Rapper is about to bust every one of them. In a music industry dependent on album sales and exclusive artist deals, 23-year-old Chance—born Chancellor Bennett—stays independent, releasing streaming-only mixtapes. This year, the rapper and author of infectiously uplifting, Christian-infused rhymes set a new template for the music industry when his mixtape Coloring Book became the first streaming-only recording to win a Grammy (in fact, it won three).

Chance is also a political force as an anti-violence campaigner in his hometown of Chicago, and he may only be getting started. His latest salvo: A $1 million donation to Chicago Public Schools, after he called Illinois Governor Bruce Rauner to task for what Chance called Rauner's neglect of educational funding. The cash will go towards arts and after-school programming —and even set off a chain reaction, with Seattle Seahawk Michael Bennett inspired to donate his endorsement money to worthy causes.