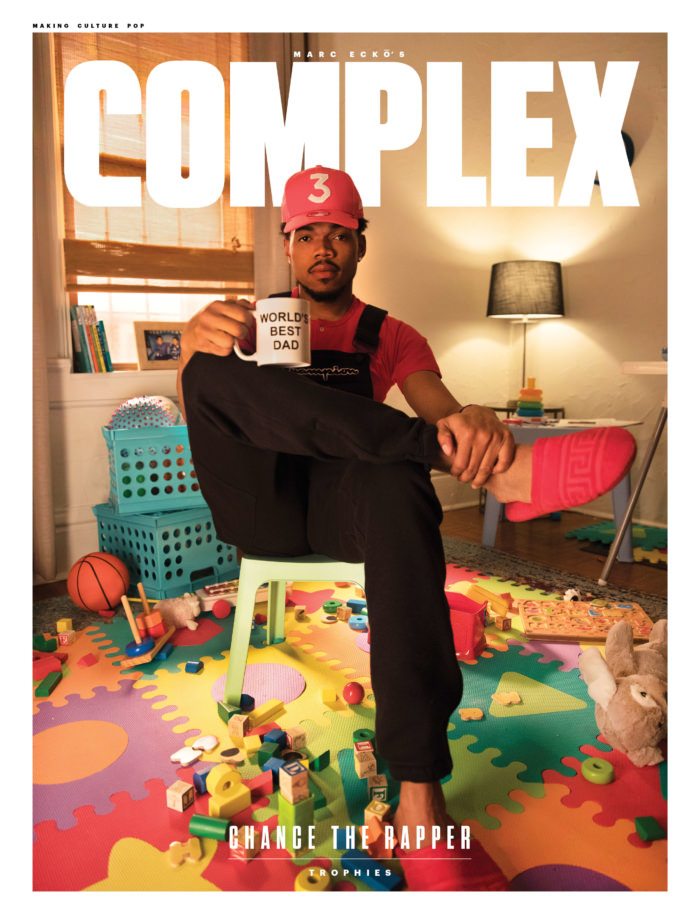 Everyday is a new adventure for Chano, and today his feat is the new cover of Complex Magazine. In fact, he makes history by being the first video cover boy — it's a new era, so who better to roll it out with than Chance. My point exactly.
In this great new cover story, Noah Callahan-Bever travels to the Chi for a sitdown with Chance, where they discuss Dad life, his Grammy wins, record labels tryna stop him and much, much more.
On the song "No Problem," you say, "If one more label tries to stop me." What have labels done to try to stop you?
Push me out of headline positions, so that their artists could be a headliner or, like, not cleared songs. Certain songs didn't get cleared; the samples that were good to go didn't get cleared.

Do you feel like that has to do with spite for your independence?
Yeah. And I mean, it's not like a big conspiracy theory. It's just like, niggas wanted to make money off me and I said no. In a lot of positions where it's either them getting the money or me, of course they're gonna step in the way. Also, I've in the past told people they shouldn't sign with certain people. And it's not 'cause I want them to sign with somebody else. It's just 'cause I met that person and they're not good people. So, I tell them that, and when [labels] hear that back, they tell other people bad shit about me. The cool thing is the shit about me ain't true, so I'm not worried, but it is like a little bit of a high school thing.
Read the full piece here, or watch the video down bottom. Another week, another W for Chano.