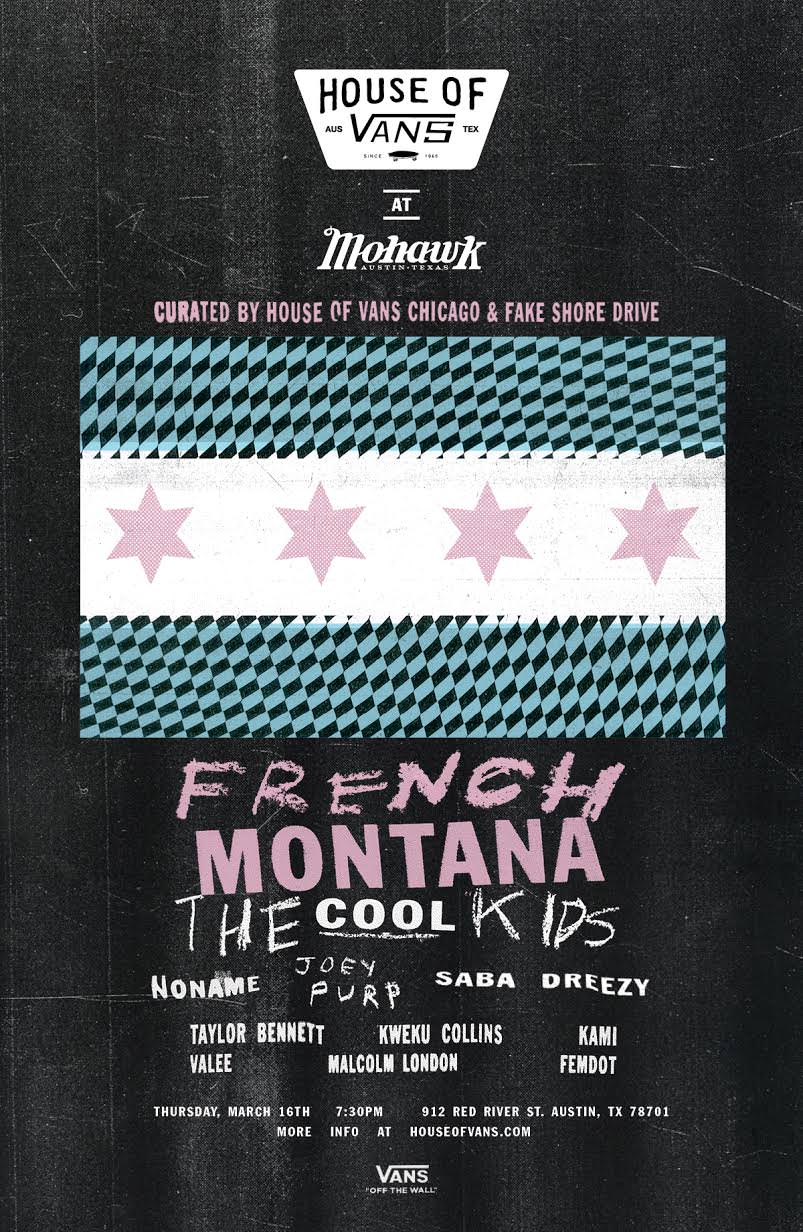 SXSW we're back.
SXSW is ours — and we're headed down to Austin in a major way for 2017. Fake Shore Drive. House of Vans. Yep, we've partnered with the legendary footwear brand to bring some of the brightest talent from Chicago and elsewhere to the big stage in Texas. Thursday, March 16th we TAKEOVER The Mohawk on 912 Red River Street starting at 7:30pm.
We have the Bad Boy himself, French Montana, headlining the event — and you know his shows are incredibly rare. Rounding out the bill we have Chicago legends and future legends throughout: The Cool Kids, Noname, Joey Purp, Dreezy, Saba, Taylor Bennett, Kweku Collins, Kami, Valee, Malcolm London and Femdot. A true all-star lineup, bringing forth come of hottest talent in the game. A real who's who.
This show is also in part to celebrate the opening of the House of Vans Chicago, which cracked its doors a few weeks ago. Stay tuned for more exciting programming coming from HOV and FSD in the coming months, and learn more about the House of Vans Chicago right here. 
@someguynamedty will be DJing all evening, so you already know this is something you won't want to miss. I don't need to warn you any further. Just be there on Thursday, March 16th at 7:30p. Early arrival suggested.
See you there.
The Mohawk

912 Red River Street, Austin, TX 78701

Thursday, March 16th

7:30p

OFFICIAL SXSW SHOW