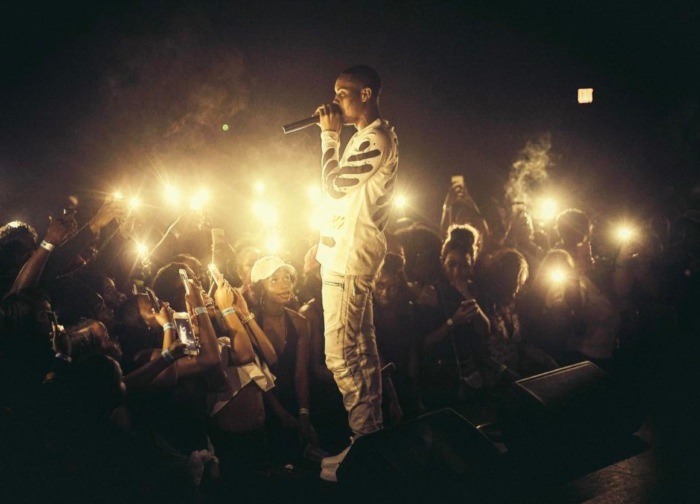 Photo by LVTRToinne
Herb's list of accomplishments continue to grow, as he can now add High School Principal to his Linkedin profile. That's right, Herbo will be guest principal for the day at South Shore International College Preparatory High School. The school, which stands in Herb's native South Shore neighborhood, will present Herb with an award and include a student performance tribute. REVOLT will be covering the whole experience.
Herb's residency will take place this Wednesday, March 8th — the same day as our show with both Herb and Bibby at the Metro. You can still RSVP for entry here.
The rapper received the honor, because he is "a hero in the community from the South Side of Chicago," according to reps for South Shore High School.

"G Herbo embodies class, heart, grit, hope, brilliance, grace, leadership, integrity, elegance, intelligence, kindness, compassion, spirit, courage, strength, determination, dedication, resiliency & fight that has successfully mobilized our youth from the South Side of Chicago to know that their voice can make the difference in the World of Empowerment/Artistic Integrity/Music & Education," said Stanley Coleman, Jr., Program Manager, South Shore High School.