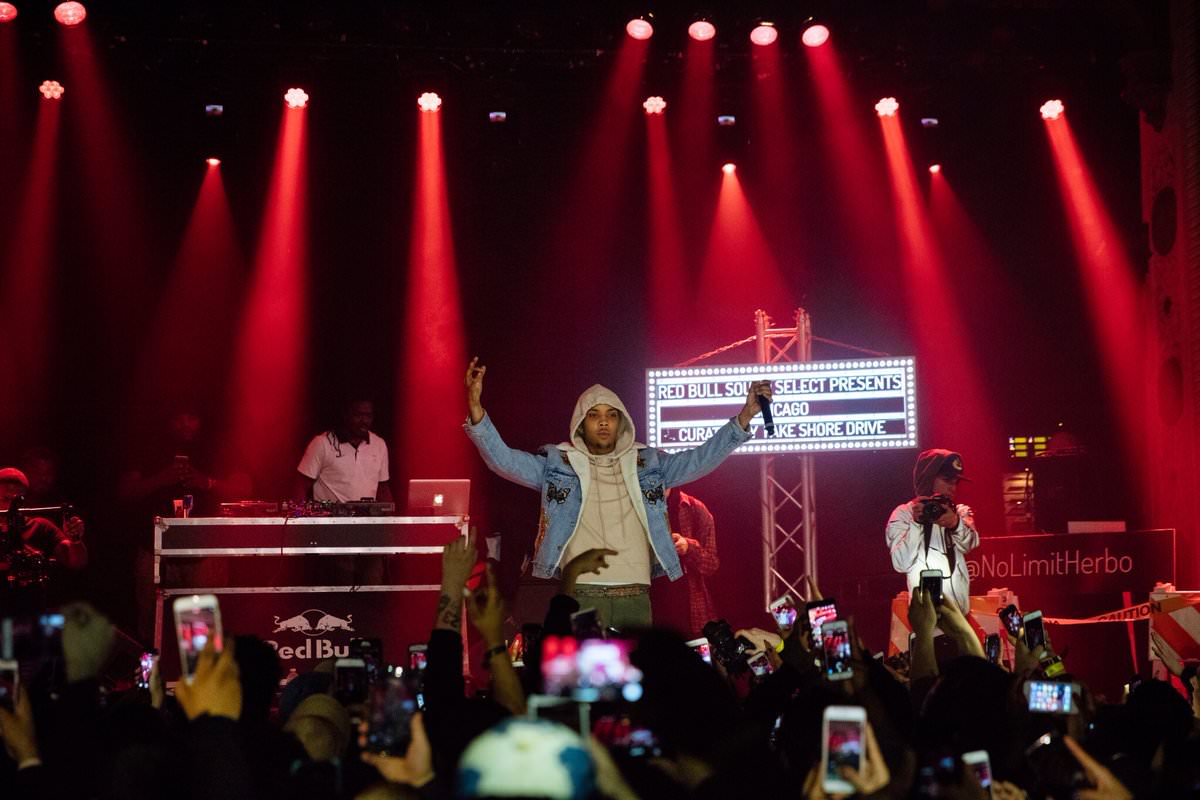 A few weeks back, we convened at the Metro for our 2017 kickoff with FSD & Red Bull Sound Select. Our headliners? G Herbo and Lil Bibby. The result? About a thousand more people showed up than could get in. So it goes without saying that the sold out event was crazy.
But this has been a long time coming, as almost exactly four years ago, we did G Herbo and Bibby's first show ever, as they opened a RBSS show at the Double Door, along some other future Chicago legends including: Tink, and the entire SaveMoney crew.
So as we brought things full circle at the Metro, we thought it was only right to interview G Herbo and catch up on what he's been up to, what he has coming up, and what it feels like going from opener to massive headliner. Watch the full clip below.