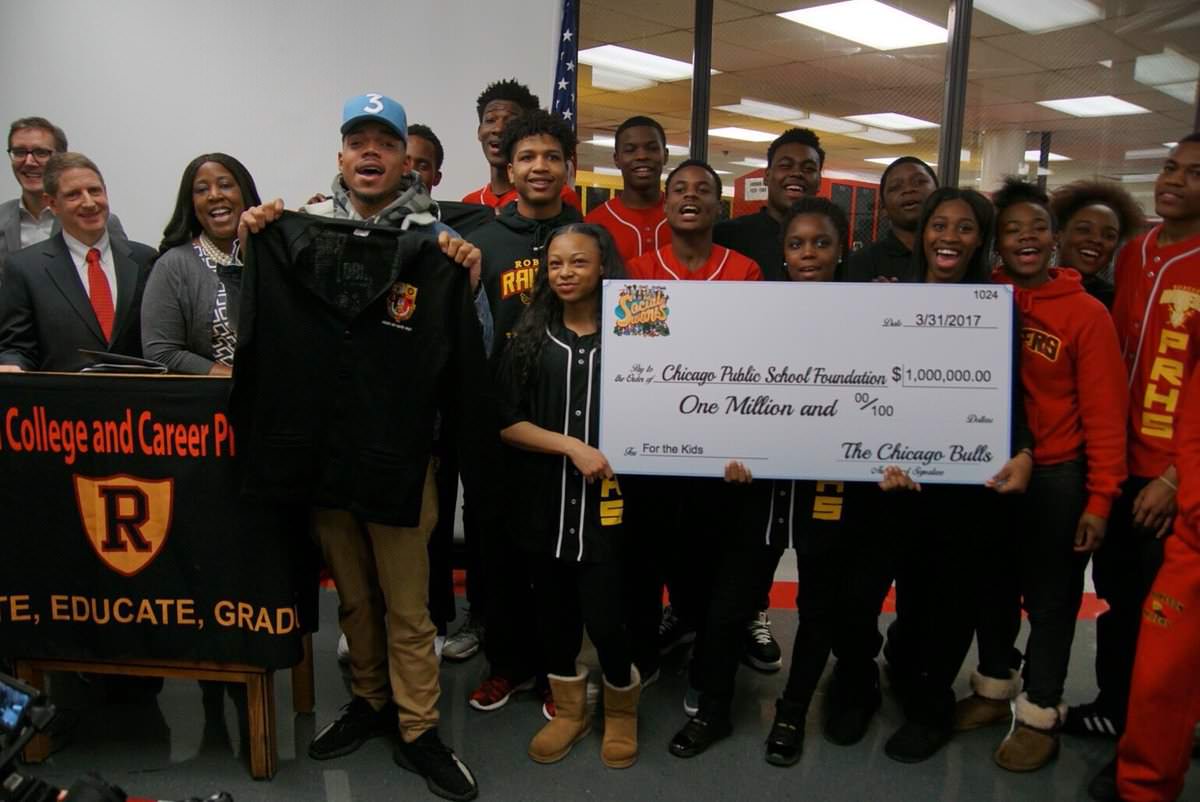 Pic courtesy of Vontay
After the excellent and groundbreaking year that Chance The Rapper has had (and we're only four months in, sheesh) it's only right that Time Magazine has named Chano as one of their 100 most influential people of 2017 — an honor held by dignitaries, world leaders, and various celebs over the years.
For his debut entry, Time had fellow Chicagoan, Common, pen the dedication. You can now read it below, and check out the entire list right here. Congrats on another big W, Chance.
Years ago, my grandmother asked me to call her friend's grandson. "I want you to give him some words of encouragement," she said. "He wants to be a rapper." She gave me his number, and I left him a message. I told him to keep following his dreams. Then I forgot all about it.

Years later, my teenage daughter played me a new mixtape she loved from an artist named Chance the Rapper. There was something unique and soulful about it—I could tell he really knew hip-hop. And when I first met him, I realized that he knew me too. "You won't remember this," he said, "but you called me when I was a kid."

Chance upends expectations about what artists, ­especially hip-hop artists, can do. He streams his albums instead of selling them. He makes music from an unapologetically inspiring and Christian perspective—music that transcends age, race and gender. He gives back to his Chicago community. And he does it all as an independent artist, without the support of a label.

I'm glad Chance followed his dreams. I hope he always does.