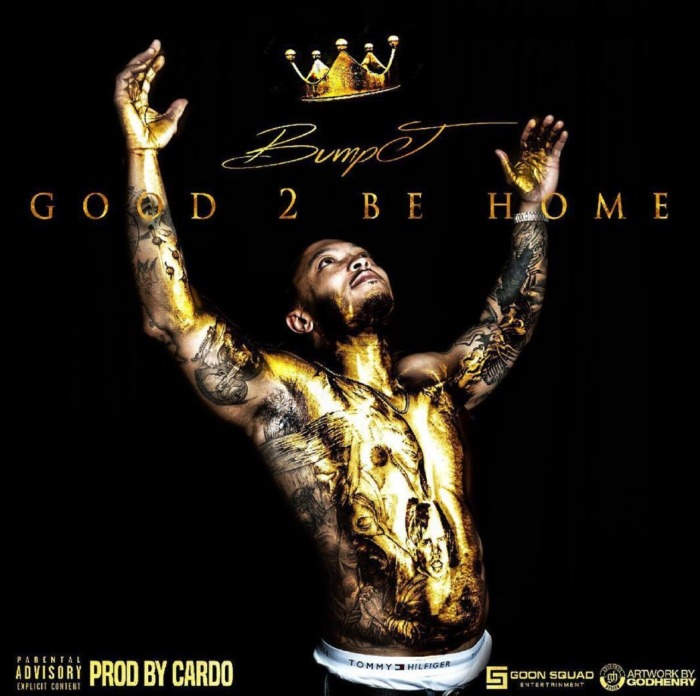 Produced by Cardo
It's been a long time coming. Eight years to be exact. And after damn near a decade, Bumpy Johnson has made his official return to the mic. We can all rejoice. No joke, I've been living off Bump's leftovers from 10+ years ago, so it's a blessing to finally have our hands on some of that new, new. Dinner Time was the last tape he dropped, but we have a new meal on the way. To keep it 100, I have almost every single song he's ever recorded. I mean, I'm sure there's a few I don't have, but I've exhausted my efforts to build the definitive and most complete Bump catalog of any fan. Today, however, the legacy continues and we can pick up where we left off.
A few weeks ago, Bump emerged with a verse on Ty Money's acclaimed "Yes or No" track from Cinco De Money 3, but "Good 2 Be Home" is his first official release on the solo tip — not just a verse. The first new full Bump song we've heard since "Letter 2 My Competition" in 08/09.
When I visited Bump in the studio a few weeks ago, I was eager to hear what he'd been working on, and this is the first track he played. It gave me chills. His family was in the room, and they agreed. It means something. His words moved me and everyone in the room. I'm sure they'll move you as well.
For the track, Bump connected with our homie, super producer Cardo, who is having one of the best years of his career in 2017. So it's only right he reach back and show love to the Chi City O.G.
Welcome back, Bump. Here's to more music coming soon, and a fruitful second act. As Ye once told us: "It feels good to be home, baby. It feels good to be home."