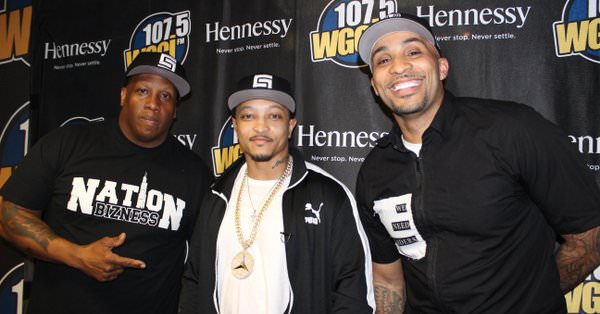 Last night, Bump J swung by 107.5 WGCI to give his first post-prison interview with Tone Kapone. Bump sat down to discuss his incarceration, his freedom, Chicago rappers that he's rocking with, and his thoughts of the industry in general. A lot has changed since he's been gone, but as you can tell Bump is taking everything in stride and cooler than a fan, per usual.
It's insightful and an absolutely must watch. Towards the end of the interview, he also announced that he'll be making his live performance debut at WGCI's Summer Jam at the United Center on July 8th. Later during his stay at the station, he debuted a new song, but unfortunately we don't have the audio of that. Anyone rip it? Ha! I hear it was crazy, but not sure if it's one of the joints I heard in the studio with him last week or not.
Either way, I'm thirsty to hear some new Bump. Just know it's coming. Watch the interview below.